YCH Group Recognised with Business Excellence Award 2018 by ASEAN India Business Council
Nov 28, 2018 12:00:00 AM
Singapore, 28 November 2018 – YCH Group, Asia Pacific's leading integrated end-to-end supply chain management and logistics partner was awarded the Business Excellence Award 2018 by the ASEAN India Business Council (AIBC) at the AIBC Gala Dinner on 27 November 2018 held in Kuala Lumpur, Malaysia.
The AIBC presented the award to Mr Ryan Yap, Head of Growth of YCH Group in recognition of the company's commitment towards driving connectivity between India and its trading partners including ASEAN and China.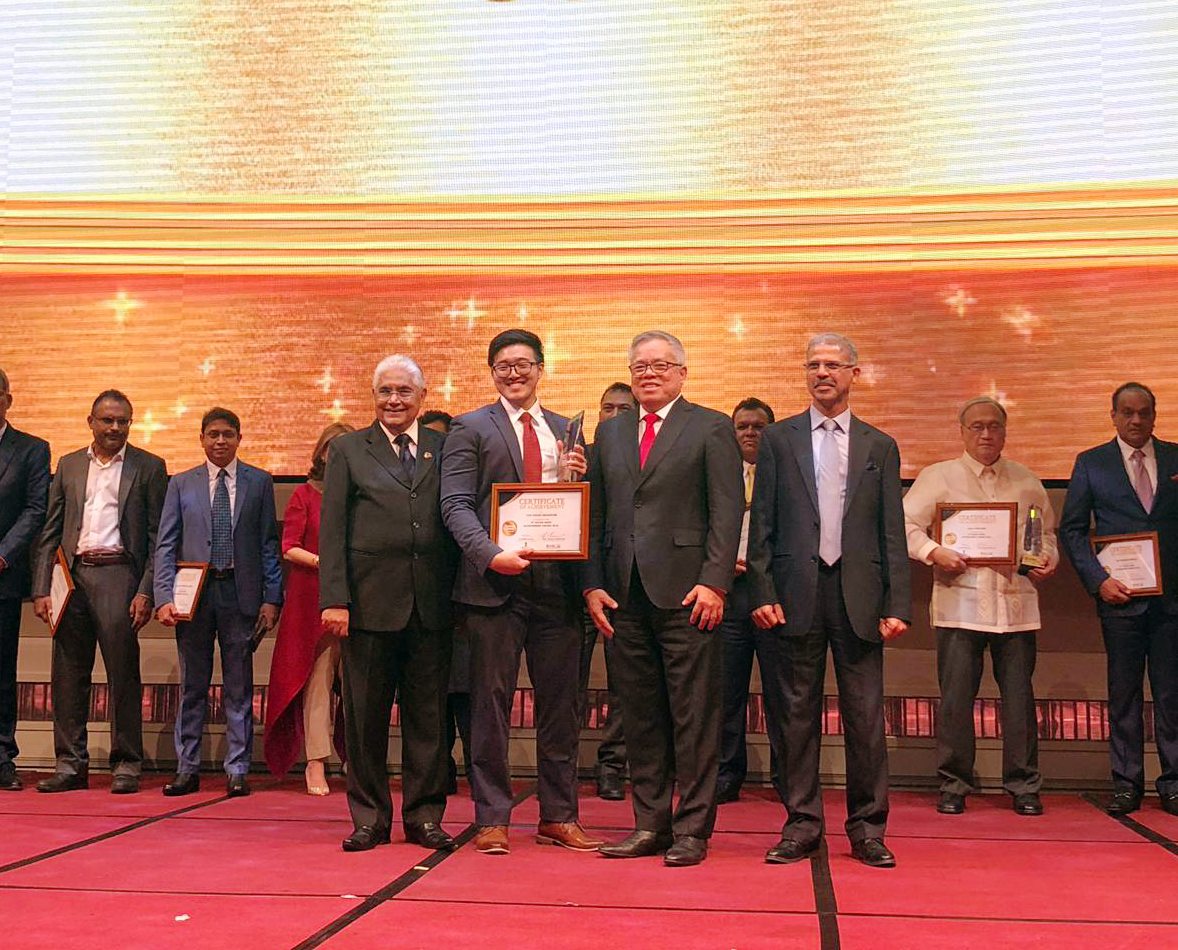 YCH Group regards India as a key growth economy with an increasingly competitive logistics industry, fuelled by the implementation of the nation's GST policy and efforts to improve its logistics sector in a more integrated fashion. According to India's Economic Survey 2017-18, the Indian logistics industry was estimated to be USD160bn in size and was expected to rise in value to USD215bn by the year 2020.
YCH Group first entered India in 2006 and have expanded our footprint across the country to improve connectivity between various cities in India while supporting international trade. YCH Group is committed to support India's economic growth and programmes such as the Make In India initiative launched in 2014.
With over 60 years of experience in developing practical and innovative solutions for the supply chain and logistics industry, YCH Group will continue to lend our expertise towards fostering symbiotic relationships between ASEAN and India.
## END ##
About YCH Group
Founded in 1955 and headquartered in Singapore, YCH Group is the leading end-to-end supply chain solutions partner to some of the world's largest companies and favourite brands across more than 100 cities in the Asia Pacific region. A strong proponent of innovation, YCH is recognized for its 7PL™ approach in seamlessly integrating supply chain strategy with execution. YCH's launch of Supply Chain City®, Asia's nexus of supply chain excellence on 22 September 2017 will create new benchmarks in the logistics and supply chain industry, supporting Singapore's key growth areas, namely in urban solutions, smart logistics and robotics.
For more information, please visit www.ych.com

For media enquires:
Mr Dzulhairi Suhod
Executive Chairman Office, YCH Group
DID : (65) 6417 2513
Email : dzulhairi.s@ych.com
back