Supply Chain Angels Invests in Singapore-based Logistics Startup, Moovaz to Transform the Global Relocation Industry
Mar 4, 2020 12:00:00 AM
Singapore, 4 March 2020 – Supply Chain Angels (SCAngels), corporate venture arm of YCH Group, Asia Pacific's leading integrated end-to-end supply chain management and logistics partner, announced an undisclosed Series A investment in logistics startup, Moovaz to transform the niche but highly lucrative global relocation industry earlier today.
Moovaz is a homegrown startup that specialises in relocation, logistics, freight and also warehousing solutions, with the sole mission of transforming the relocation industry by refreshing its traditionally slow, expensive and opaque processes involving multiple intermediaries with its one-stop online platform that fulfils all relocation needs. The digital platform utilises multi-sided marketplace and machine intelligence, ultimately giving Moovaz's customers a transparent, convenient and stress-free experience.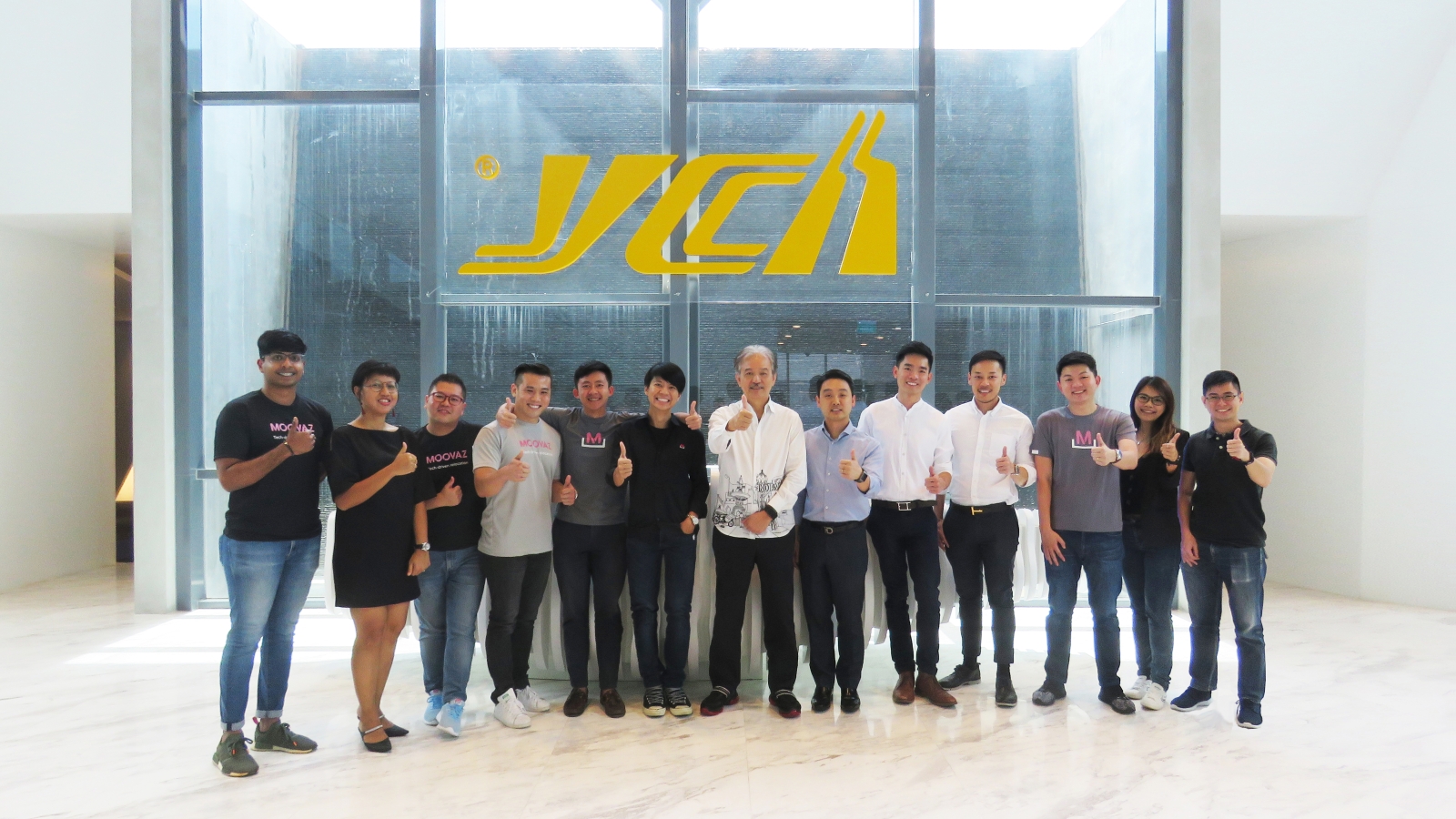 Aside from funding, Moovaz will be able to tap into YCH's business know-how, supply chain processes, and collaborate with YCH's network of freight forwarding partners to realise operational efficiencies. SCAngels in turn will provide Moovaz market access through multiple networks across the Asia region, mentorship with SCAngels industry experts, and technology and business collaborations, by embedding themselves into the knowledge-based, LEARN™ ecosystem at Supply Chain City, Asia's nerve centre for supply chain excellence, located at the heart of the Jurong Innovation District.
"As a leading corporate venture fund in Singapore, SCAngels stages the right conditions so startups can get into an iterative cycle of improvement and disruptive innovation. These are pivotal aspects to maintain a market lead in the current business climate. Moovaz has clearly disrupted an industry that though fundamentally sound, is clearly due for rejuvenation. With their collaboration with SCAngels, they are given an advantage over their competitors in solving traditional challenges such as under-utilisation of capacities and information asymmetry, which have constantly plagued the relocation industry" said Mr James Ong, Partner of SCAngels and Chief Investment Officer of YCH Group.
As a co-investment partner, SGInnovate will also contribute to the funding investment, which is in tandem with Singapore's Research, Innovation & Enterprise 2020 Plan (RIE2020). The partnership identifies and co-invests in innovative Singapore-based startups with intellectual property and global market potential in the Services and Digital Economy domain, which aligns with the government's push for the Smart Logistics initiative.
Mr Lee Junxian, CEO of Moovaz adds: "The global mobile workforce is set to grow to 1.8 billion people, and we are changing the way professionals and families embark on their new life adventures. We are immensely pleased to have the backing and support of Singapore's largest home-grown supply chain solutions company. We look forward to working closely with James and the team at YCH in redefining the business of cross-border relocation."
## END ##

About Supply Chain Angels
Supply Chain Angels (SCA) is the corporate venture arm of YCH Group. SCA invests in start-ups that are synergistic and complementary to YCH's supply chain and logistic business with the aim of "Creating Unicorns in the Supply Chain". SCA will invest in logistics and supply chain start-ups that have high growth potential with a technology focus in areas such as the "Uberisation" of Logistics, the Internet of Things (IoT), 3D printing, Big Data, Robotics and FinTech.
For further information, please visit www.scangels.com.sg
About Moovaz
Moovaz is an all-encompassing relocation service for the increasingly mobile citizen in the globalised world. Its all-in-one digital platform is revolutionising the logistics and international relocation industry by enabling a seamless and truly moving experience for everyone. Using smart technology and through its global network of over 2,000 certified partners, Moovaz is designed to offer customers an unprecedented level of transparency and open access to global mobility services worldwide. Together with a dedicated team, Moovaz is committed to deliver convenience and service excellence, first time, every time.
For more information, visit www.moovaz.com.
For media enquires:
Dzulhairi Suhod (Mr)
Executive Chairman Office, YCH Group
DID : (65) 6417 2513
Email : dzulhairi.s@ych.com
back