YCH Group and AeroLion Technologies in Partnership to Develop UAV Technology for Warehousing Capabilities
Oct 24, 2019 12:00:00 AM
Singapore, 24 October 2019 – YCH Group, Asia Pacific's leading integrated end-to-end supply chain management and logistics partner, and AeroLion Technologies (ALT), an unmanned aerial vehicle (UAV) solutions provider, joined in partnership in research collaboration to further explore the usage of UAV technology in a warehouse environment. The partnership was launched at the Industry Transformation ASIA PACIFIC event, Asia-Pacific's leading trade event for Industry 4.0.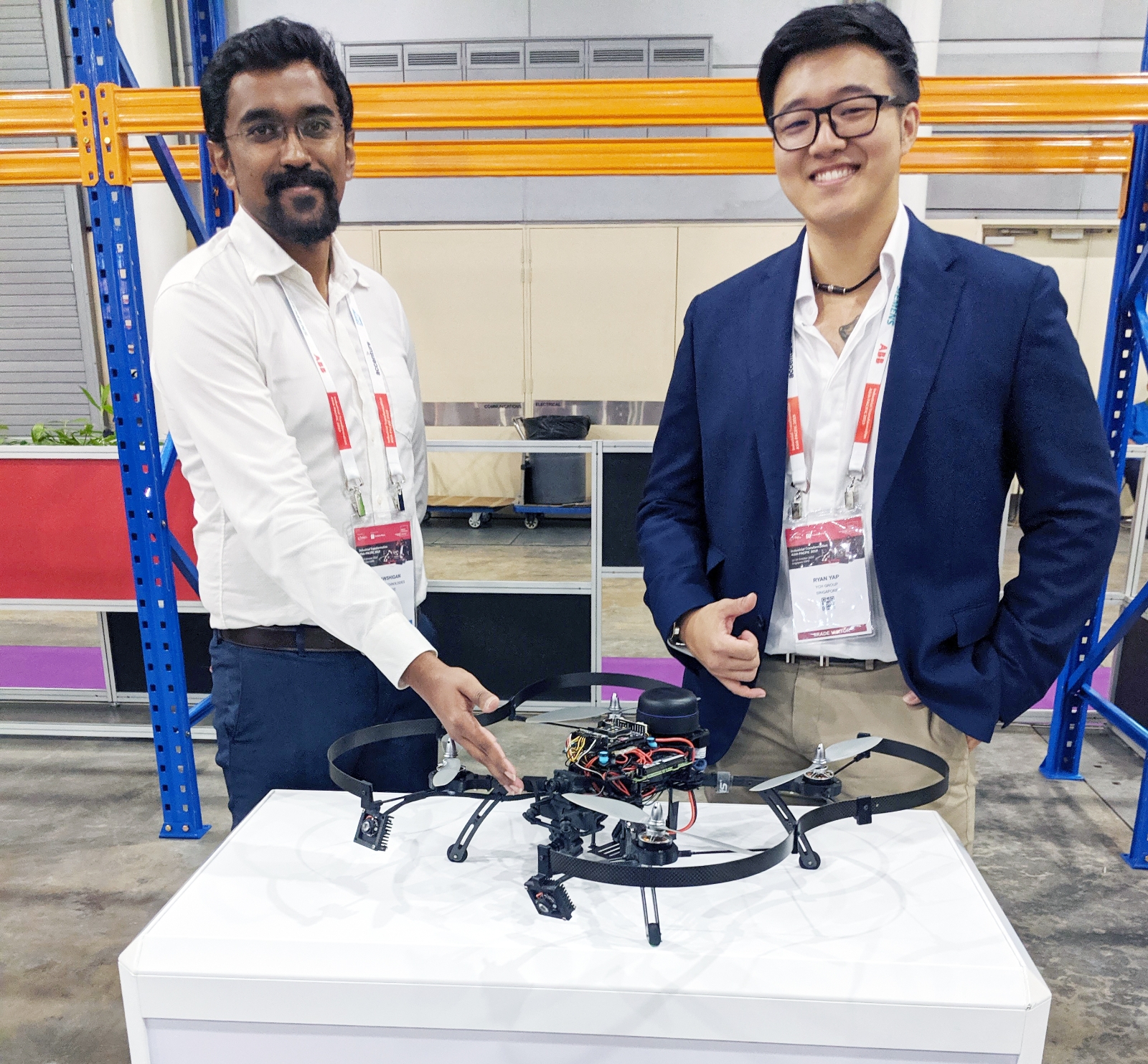 Under the agreement, YCH and ALT will further its collaboration to undertake research and development of the commercially ready technology. YCH will provide the use of its proprietary software, such as the drone-enabled Warehouse Management System (WMS), while ALT will commit the domain expertise of their UAV technology capabilities along with all the necessary technical support and training.
YCH has already been utilising ALT's autonomous cycle-counting drones for their warehousing operations in their state-of-the-art distribution centre, FusionARIS® at Supply Chain City (SCC), located in the Jurong Innovation District. With SCC as the platform to testbed enhanced versions of the UAV technology, both organisations will work together to extend the usage of this solution to YCH's other regional warehouses, as well as to other warehouse service providers.
Stock-taking is considered one of the more time-consuming yet necessary activities in a warehouse. In the conventional way, a 2-person team would take an entire day to check the inventory of just one aisle. The cycle-counting drones, however, can complete this same exact objective within 12 minutes. These high-accuracy counting robots with on-board systems are also able to navigate within the insides of warehouses autonomously with smart result analytics.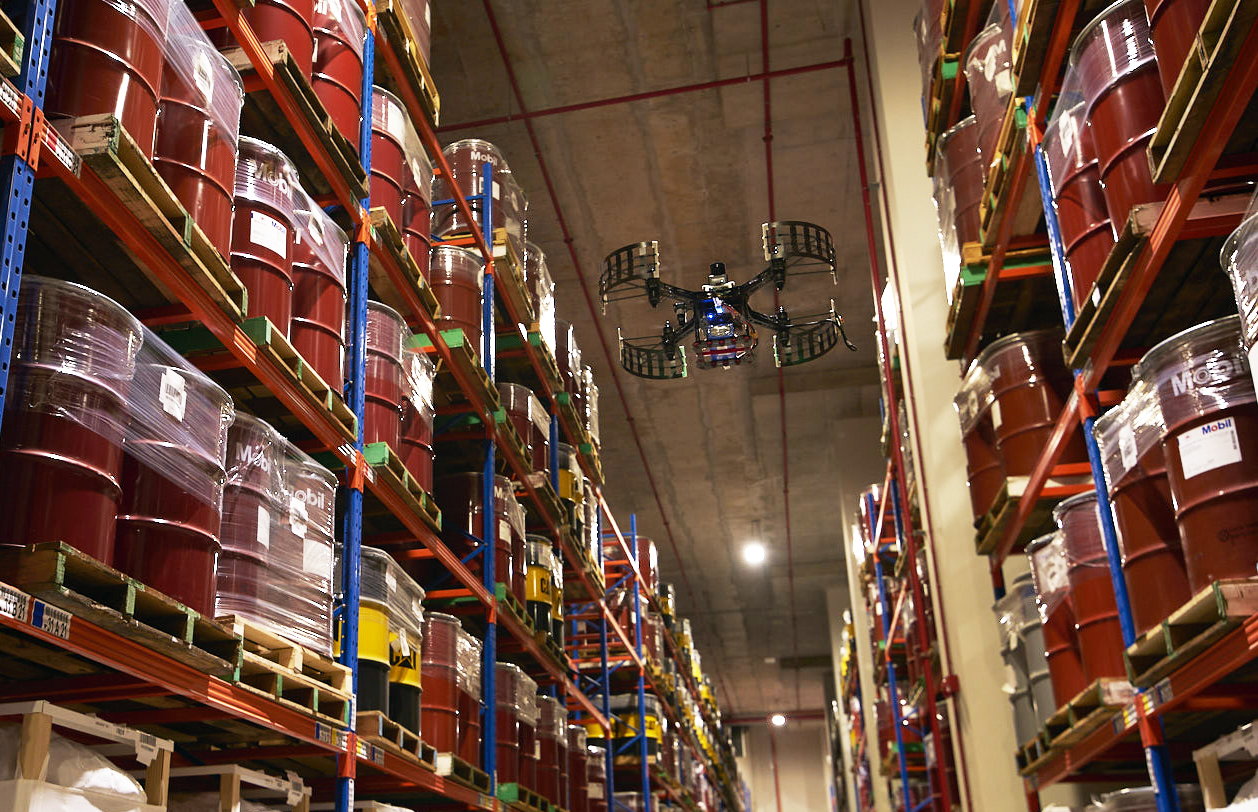 "YCH aims to not just anticipate the changing business landscape but to be ahead of industry evolution and lead trends that can drive and transform the supply chain and logistics industry. After the successful implementation of ALT's autonomous cycle-counting drones in our warehousing operations, we see there is an immense potential and value to further collaborate with ALT and look at ways at how to marry our domain expertise in the supply chain and logistics arena with their UAV technological expertise, and co-innovate together to bring about new UAV solutions for warehousing capabilities. We look forward to working with SMEs and start-ups, such as ALT, that align with our drive towards a future-ready supply chain and logistics," said Mr Ryan Yap, Head of Growth of YCH Group.
"What we have here is a ground-breaking solution that is a result of three years of research and development. With the guidance of YCH, we now have a fully operational inventory management drone solution that is leaps and bounds above conventional methods of stocktaking and cycle counting. This solution paves the way forward to fulfil our vision of integrating Industry 4.0 technology within the logistics and supply chain sectors. Together with YCH, we aim to improve the productivity of the sector and roll out our inventory management solution to the industry. ALT continues to collaborate with incumbents like YCH and other subject matter experts to address problem statements in the industry", said Wang Fei, CEO of AeroLion Technologies.
Technology and innovation have always been embedded in the DNA of YCH's business. From moving people to moving cargo, giving existing facilities new leases of life, introducing IT into our supply chain operations, and creating an ecosystem to enhance the supply chain industry – all these are landmarks in YCH's vision to transform supply chain and logistic in the region.
To commemorate this achievement and in line with the Singapore bicentennial year, ALT is offering a promotion on its technology for a limited time. The first 20 end-users in the logistics and supply chain industries to adopt the technology will enjoy a half-priced solution throughout the entirety of its use.
## END ##
About YCH Group
Founded in 1955 and headquartered in Singapore, YCH Group is the leading end-to-end supply chain solutions partner to some of the world's largest companies and favourite brands across more than 100 cities in the Asia Pacific region. A strong proponent of innovation, YCH is recognized for its 7PL™ approach in seamlessly integrating supply chain strategy with execution. YCH's launch of Supply Chain City®, Asia's nexus of supply chain excellence on 22 September 2017 will create new benchmarks in the logistics and supply chain industry, supporting Singapore's key growth areas, namely in urban solutions, smart logistics and robotics.
For more information, please visit www.ych.com
About AeroLion Technologies
AeroLion Technologies is at the forefront of UAV technologies and applications in Singapore and Asia. From deep tunnels to tall skyscrapers, AeroLion Technologies has deployed unparalleled UAV solutions throughout multiple industries. Just over five years since its spin-off from National University of Singapore Unmanned Research Group, AeroLion Technologies is now the prime choice for many government bodies and Multi-National Corporations (MNCs). AeroLion Technologies believes that UAV solutions should eventually become an indispensable tool for industrial organisations. Our aim is to apply turnkey UAV technology in conventional settings so that our smart solutions can be deployed easily.
---

For media enquiries:
YCH Group
Yvonne Wong (Ms)
Executive Chairman Office, YCH Group
DID : (65) 6417 2773
Email: yvonne.wong@ych.com

AeroLion Technologies
K Kawshigan (Mr)
Manager, Business Development
DID : (65) 6802 0136
Email : kawshigan@aerolion.com
back