Capturing New Economic Opportunities with the Vinh Phuc ICD Logistics Centre (SuperPort™) Project Through Collaboration
Aug 12, 2021 12:00:00 AM
YCH Group and Enterprise Singapore recently organised a virtual roundtable event to explore any partnership opportunities with Singapore-based companies
The event was attended by more than 30 companies ranging from bankers and financiers to first mile logistics players and even tech enablers
Singapore, 12 August 2021 - Over the past three decades, Vietnam has seen a remarkable and rapid economic development. It has now become one of the most promising ASEAN markets, attracting investors across various industries such as construction, manufacturing, e-commerce and logistics. In addition, Vietnam has several port cities with direct access to the South China Sea, making it one of the most strategically positioned countries in the CLMV. Increasingly, Singaporean businesses are looking to expand in Vietnam, taking advantage of the country's growing middle class as well as its advanced technology and talent pool.
As Vietnam continues its upward growth trajectory and increasingly more manufacturing taking root in Vietnam, so has the demand for export-supporting capabilities, greater network connectivity and supply chain management. In November 2020, Singapore's homegrown logistics giant, YCH Group, launched the first Smart Growth Connect (SGConnect™) initiative project in Vietnam, named Vinh Phuc ICD Logistics Centre - a first of its kind, multimodal logistics hub integrating dry port and advanced supply chain operations. This "Vietnam SuperPort™" as it is also called, will show the advantages of multimodal transportation through road, rail, air, and sea linkages, and is also able to act as a supply hub for manufacturing operations. Fundamentally it will further strengthen the trade connectivity with the broader intra-regional trade flows, particularly between Mekong-bordering countries of CLMV and in turn, also with Southwestern China.
With the many opportunities for Singapore-based companies and international partners to explore projects to boost regional connectivity, this forms the key theme of a virtual roundtable recently organised by YCH together with Enterprise Singapore. More than 30 representatives from bankers and financiers to first mile logistics players and even tech enablers attended the roundtable virtually. As Executive Chairman of YCH Group, Dr Robert Yap reiterated, "There is a saying - if you want to go fast, do it alone. However, if you want to go far, do it together. With an increasingly integrated and regionalised economy, collaboration and 'hunting as a pack' are key approaches to open more opportunities for business growth together. This ultimately allows the community to move together dynamically, enhanced our competitiveness and drive inclusive growth for everyone."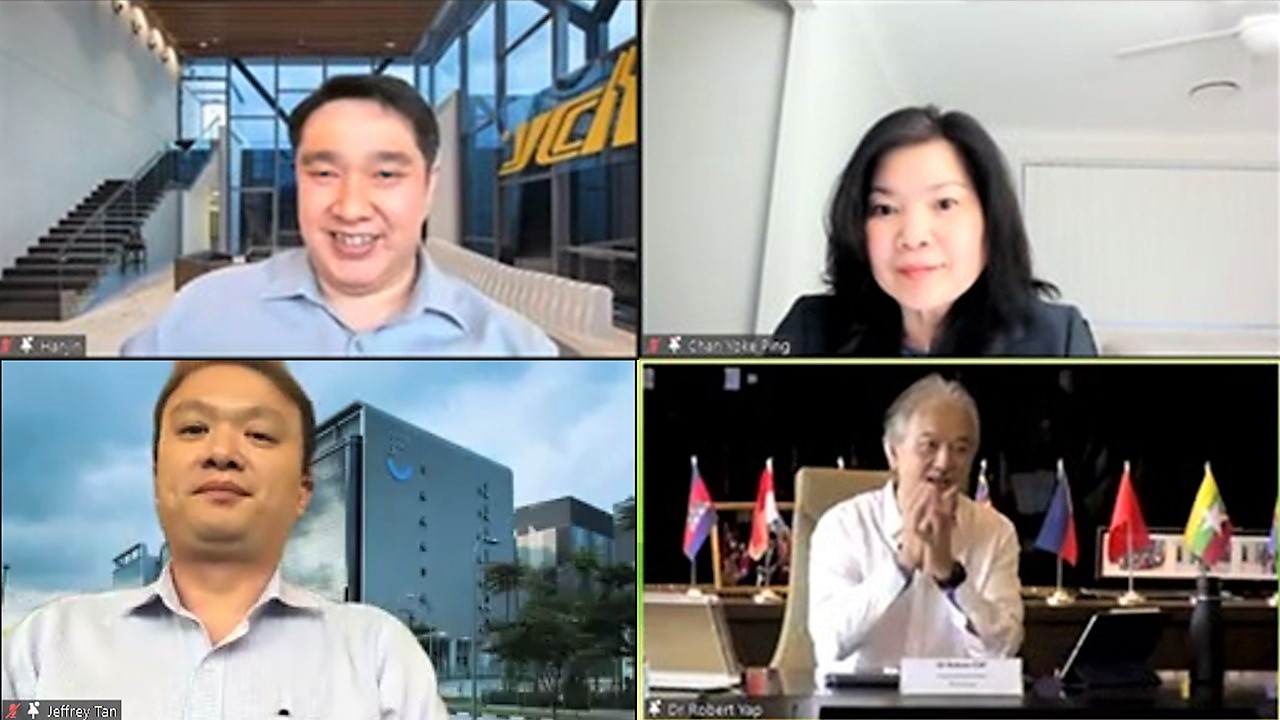 With its strategic location near the capital city of Hanoi, the Vietnam SuperPort will be a key connecting node for global and regional trade and supply chain between China, Vietnam, ASEAN, and other regional and international markets. The Vietnam SuperPort will further enhance the Chongqing Connectivity Initiative (CCI) by connecting Chongqing and China's Western region with Southeast Asia via this hub in North Vietnam, supporting China-ASEAN connectivity in terms of trade and supply chain linkages.
This fulfils the aim of the SGConnect, which is to help each ASEAN states achieve symbiotic growth – to be connected physically and virtually and leverage each other's strengths to grow together as a multicultural region – 'grow without growing pains'. In addition, this SuperPort project will help to reduce costs for companies and improve the quality and competitiveness of products, goods, and the whole economy. This momentous project also aligns with the ASEAN Smart Logistics Network (ASLN).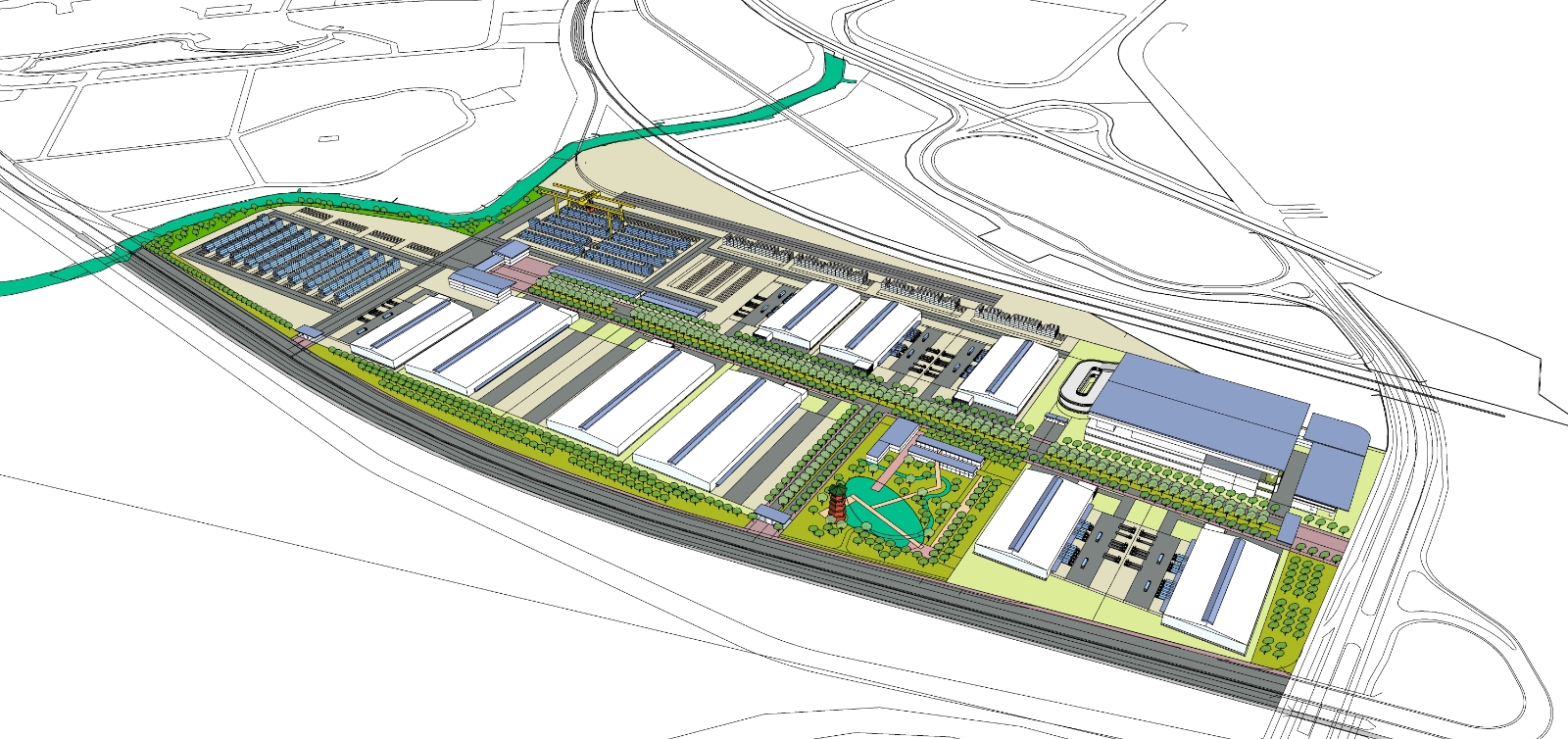 Supply Chain City® (SCC), YCH's flagship facility in Singapore, will serve as a Centre of Excellence for SGConnect. Coupled with its knowledge based LEARN™ ecosystem, SCC is designed to stimulate innovation through collaboration and refine the standards of supply chain excellence. Using its Experiential Workplace Learning methodology, logistics and supply chain training programmes will also be organised to equip the local workforce with the necessary skills to face Industry 4.0. Furthermore, YCH is also looking to be in the vanguard of greening the supply chain and logistics for our partners and stakeholders through our green initiatives such as solar energy adoption, and to replicate this SuperPort™ infrastructure project in all ten ASEAN member states in the coming future.
## END ##
About YCH Group
YCH Group is Singapore's leading homegrown, end-to-end supply chain solutions partner to some of the world's largest companies and favourite brands across more than 100 cities in the Asia Pacific region. YCH focuses on boosting productivity and sustainability for its customers with its proprietary best-in-class suite of award-winning solutions across industries such as fast-moving consumer goods, electronics, chemical and healthcare, cold chain logistics, and e-Commerce. A strong proponent of innovation, YCH is recognised for its 7PL™ approach in seamlessly integrating supply chain strategy with execution.
For more information, please visit https://www.ych.com/
For media enquires:
Dzulhairi Suhod (Mr)
Executive Chairman Office, YCH Group
DID : (65) 6417 2513
Email : dzulhairi.s@ych.com
back