YCH Group to Champion Greening the Supply Chain
Dec 17, 2021 12:00:00 AM
YCH to co-create this initiative together with its customers, partners, and stakeholders within the supply chain and logistics ecosystem
Procter & Gamble will be YCH's first green partnership, and will also look at exploring new growth opportunities, especially within the O2O space
Singapore, 17 December 2021 – Singapore's homegrown logistics giant, YCH Group, has announced its commitment to spearhead a clean, green, and sustainable supply chain together with its customers, partners and stakeholders within its supply chain and logistics ecosystem. The co-creation of this green partnership will be first initiated with Procter & Gamble (P&G), one of the world's leading companies in the fast consumer moving goods industry sector, as it aims to drive eco-friendly and sustainability practices or initiatives within its supply chain and logistics operations.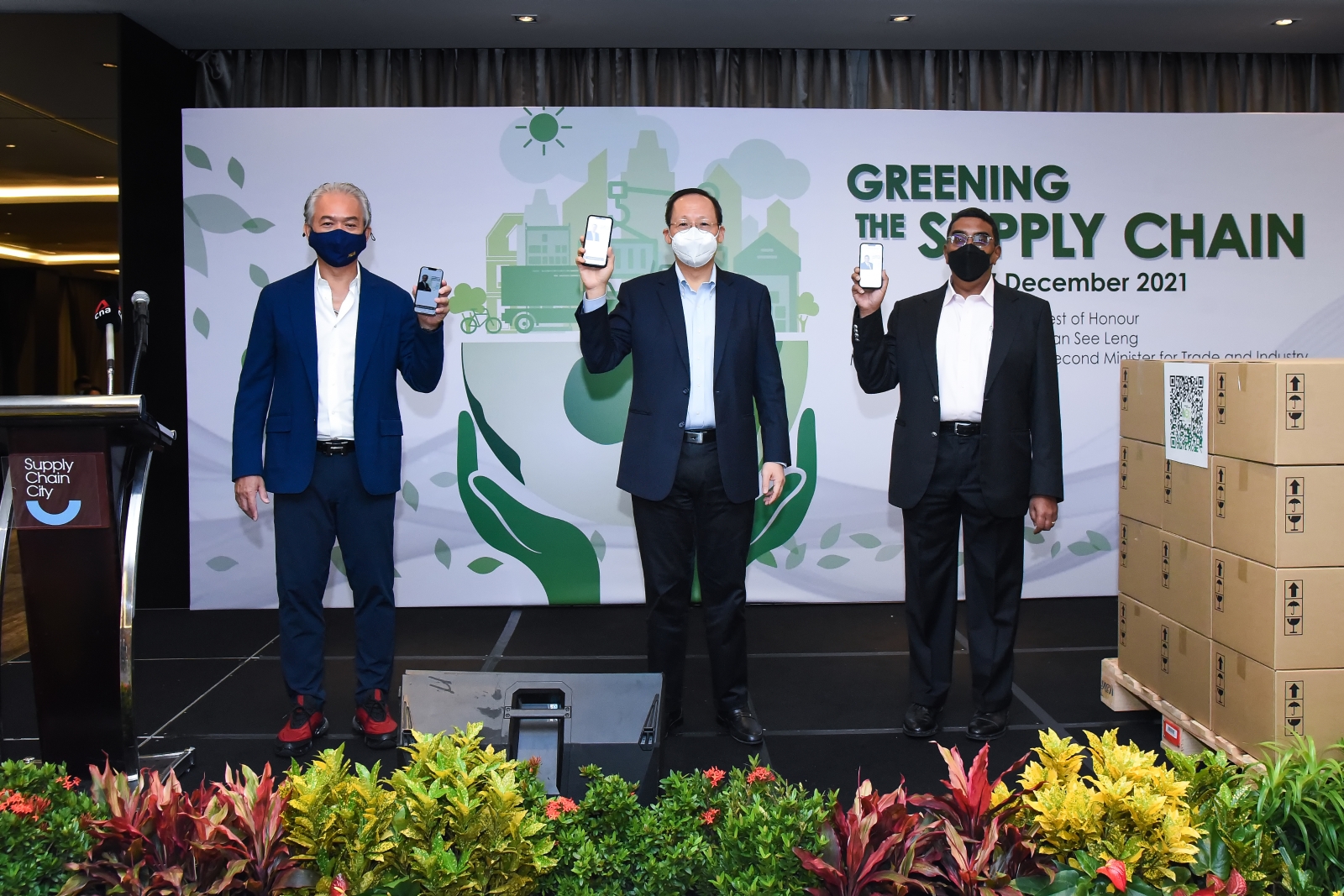 This was announced at a launch ceremony event held earlier this morning at Supply Chain City, Asia's supply chain nerve centre. The event was graced by Dr Tan See Leng, Minister of Manpower and Second Minister of Trade and Industry, Singapore and coincides with the opening of P&G's Singapore Distribution Centre at Supply Chain City. This highlighted the strong commitments from both companies in greening the supply chain, which aligns with Singapore's Green Plan 2030 on sustainable development with going green becoming the focal point for Singapore companies moving forward.
The initiatives YCH implemented are geared towards renewable energy, zero waste, future of work and innovation and with a view of driving sustainable, scalable, and responsible supply chains. One aspect is how Supply Chain City, YCH's state-of-the-art facility, is not only Asia's centre of supply chain excellence, but has also embraced green logistics with its eco-friendly architectural design which led to it being certified BCA Green Mark (Platinum) and US Green Building Council LEEDs Platinum. Supply Chain City also houses one of the largest solar powered warehouses in Singapore, providing YCH more than 30% of energy savings, allowing any of its supply chain operations running here to be fully utilising renewable energy.
YCH is also one of the first Singapore homegrown supply chain company to join the RE100, a global initiative that brings together the world's most influential businesses committed to 100% renewable energy. This goes hand in hand with YCH's green goal to sourcing 100% renewable energy across its Asia Pacific operations and transforming its entire transportation fleet to EV by 2030.
"Energy efficiency, waste reduction, scalable operations are all integral parts of YCH's DNA to create the most efficient and productive logistics ecosystem, with our network of facilities for the last decade, being designed for scalable, responsible, and sustainable growth. We were one of the early pioneers in building a LEEDs certified warehouse in Shanghai, China back in 2009, and were also the first logistics company to have a green certified facility in Chennai, India in 2010. This has since set the benchmark for the development of subsequent YCH's facilities across the Asia Pacific region," said Dr Robert Yap, Executive Chairman of YCH Group.
"Environmental sustainability is very embedded in how we do our business here in P&G. As we focused on developing innovations and products in a sustainable way, P&G will continue to reduce our footprint and strive for more circular approaches in our supply chain. We are proud to co-create this green partnership together with YCH and drive environmentally friendly and sustainable practices within our Singapore Distribution Centre," said Mr Shankar Viswanathan, Senior Vice President and E-commerce Leader Emerging Markets of P&G.
Leveraging the right technology offers supply chain and logistics companies the chance to significantly improve their operations and is also able to lessen the detrimental impact on the environment. YCH is no different as it looks at new technologies such as goods-to-person automation for fulfilment efficiencies for its e-commerce operations at the Smart E-commerce Hub at Supply Chain City. This robotic automation moves the inventory shelves to the picking station, completely eliminating the redundant walking of the picking workers, improves picking accuracy and reduces labour intensity. This will ultimately enable YCH to find job placements for an older workforce where its environment will enable them to perform just as efficiently as their younger colleagues.
"I am delighted that YCH and P&G have come together to integrate sustainable practices into P&G's logistics operations. This is the first time both companies have partnered up to grow their business with sustainability as a focal point, and it is also the first green partnership that YCH has established with its customers, both in Singapore and around the Asia Pacific region. Ultimately, for us to transition to a low-carbon future in logistics, Singapore businesses will also need to complement their investments in new technologies with workforce training, to ensure our people are able to adapt and keep up with new ways of working," said Dr Tan See Leng, Singapore Minister for Manpower, and Second Minister for Trade and Industry.
"The rapid growth of regional and global supply networks has placed a spotlight on the sustainability of logistics businesses. Operators who can successfully integrate into their activities advanced environmental, social and governance strategies stand to gain significantly from this evolution – a more sustainable supply chain model lowers costs, enhances reputation and opens doors for more business. For IFC, supporting the greening of supply chains is a strategic priority, so we are delighted to partner with industry leaders like YCH and Procter and Gamble through our specially-developed products and services to help make this a reality across the Asia Pacific region," said Mr Lubomir Varbanov, Head of New Business, Infrastructure, Asia Pacific at International Finance Corporation.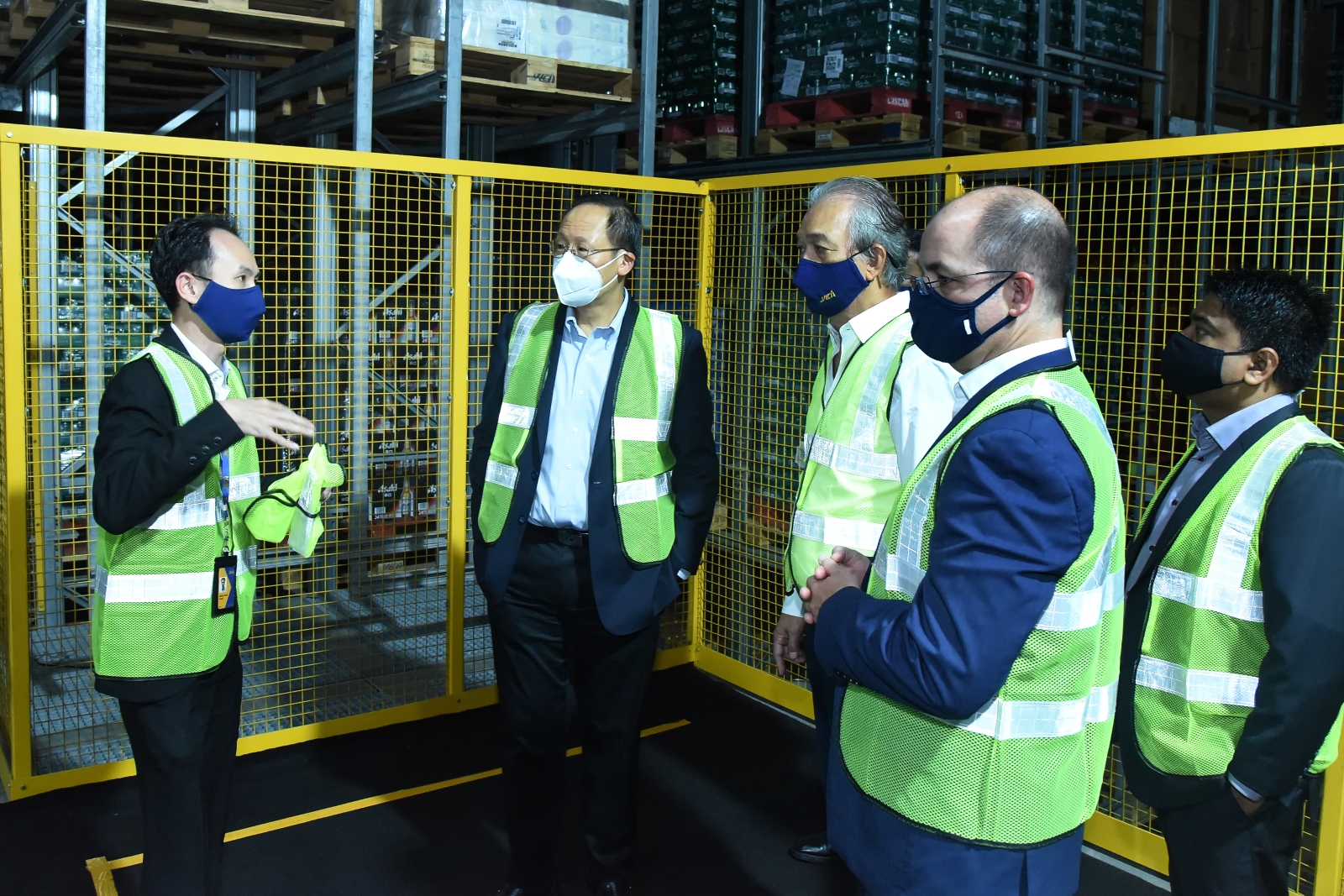 YCH's smart distribution centre FUSIONARIS at Supply Chain City, allows the ability to manage YCH's customers', such as P&G, supply chains at high productivity levels while still retaining room for further customisation. Harnessing solar energy, the FUSIONARIS is built to adapt to infinite possibilities, and will be constantly evolve and be augmented with future innovations in order to cater for the increasingly volatile and uncertain times that its customers must face and also adapt with the environmental changes.
YCH has also constantly reinvent its solutions with a view to drive unparalleled omnichannel fulfilment and that allowed them to open new markets, opportunities, and supply chain methodologies. Such an approach encapsulates the idea of having multiple sites of operation that are flexible, scalable, sustainable, and most importantly, connected to each other to ensure a robust supply chain. This is also an area where YCH and P&G will look at to explore new growth opportunities together, and ride on the rise of the digital economy. Ultimately, all these will be integral factors to supply chain continuity and resilience, which will surely be on the forefront of everyone's minds moving forward.
## END ##
About YCH Group Pte Ltd
YCH Group is Singapore's leading homegrown, end-to-end supply chain solutions partner to some of the world's largest companies and favourite brands across more than 100 cities in the Asia Pacific region. YCH focuses on boosting productivity and sustainability for its customers with its proprietary best-in-class suite of award-winning solutions across industries such as fast-moving consumer goods, electronics, chemical and healthcare, cold chain logistics, and e-Commerce. A strong proponent of innovation, YCH is recognised for its 7PL™ approach in seamlessly integrating supply chain strategy with execution.
For more information, please visit www.ych.com
For Media Enquiries
Dzulhairi Suhod
Executive Chairman Office, YCH Group
DID : (65) 6417 2513
Email : dzulhairi.s@ych.com
back