YCH Group Connects with Fieldbox.ai to Unlock Digital Potential with Smart Warehouse Technologies
Dec 30, 2021 12:00:00 AM
Singapore, 30 December 2021 – YCH Group, Singapore's leading supply chain and logistics company, has entered a strategic partnership with Fieldbox.ai, an AI operator, to improve the productivity of staff and assets in YCH warehouses using AI-driven solutions. Connected via Enterprise Singapore's the Trade and Connectivity Challenge (TCC) 2020, which aims to bridge start-ups with corporates to address challenges and showcase innovation across different industry sectors, YCH embarks on a digital transformation journey with Fieldbox.ai to improve operational efficiencies.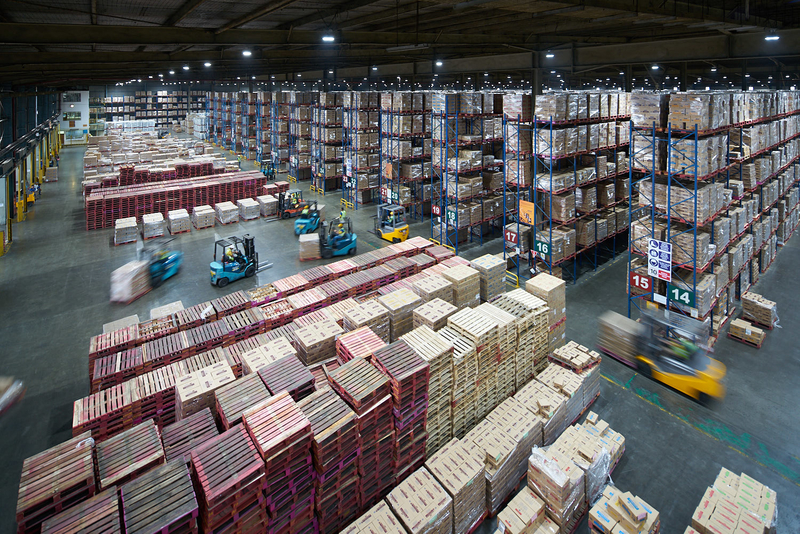 With the increasing relevance of technology to every aspect of businesses, companies have come to recognise the need to accelerate the development of digital solutions to remain competitive. This YCH-Fieldbox.ai partnership combines expertise in supply chain and logistics business and technology strategy, development and deployment to facilitate YCH's organisational change management. In the long run, this will prove the value of the Internet of Things (IoT) and Artificial Intelligence (AI) technologies in warehouse operations, benefiting the entire logistics ecosystem in Singapore.
Especially in this tumultuous market environment that is volatile and uncertain, warehouse bottlenecks become a common problem as it is challenging to meet the changing market and resource demands during peak and off-peak seasons. Inventory overflow becomes a norm in warehouses, which can potentially lower staff morale and productivity due to errors in storage or longer circuits used to move goods. Therefore, it is essential to develop warehouse variability management plans that allow detection of real-time disruptions and supplier problems, to properly manage inventory space to enhance warehouse scalability and drive business operational resilience.
Fieldbox.ai's AI solution that uses advanced analytics is a turnkey solution fit for collecting and processing YCH warehouse data to improve planning and procurement processes in the warehouse in finding additional storage. Due to the use of AI agents to predict inventory overflows, YCH can better anticipate fluctuating demand, thus optimising staffing and space allocations, enhancing the value of its services and reducing inefficiencies from bottlenecks. This could potentially improve YCH's effective warehouse space utilisation by 20% to 50%.
The further integration of IoT into YCH's warehouse management system would also yield a cost-effective and user-friendly management and planning solution that optimises manpower and equipment utilisation while ensuring scalability across all YCH warehouse operations. As a result, this can lead to better operational decisions and thereby improve productivity for all deployed resources.
"YCH's aim to achieve higher productivity aligns with our capacity to leverage data and artificial intelligence to help them overcome challenges in complex situations caused by labour constraints. Our virtual manager allows them to measure the efficiency of personnel and assets in the warehouse to ensure that the best pool of talent is hired and retained by YCH," explained Mr Clement Collignon, Director APAC of Fieldbox.ai.
"We are delighted to have Fieldbox.ai onboard with us as a valuable partner to eliminate our existing logistics challenges and optimise our scale and velocity for the benefit of our customers and their supply chains. This partnership denotes our commitment to maximise the potential of digital transformation, ensuring that both our staff and customers excel in the new digital business landscape," commented Mr Ryan Yap, Head of Growth, Innovation and Partnerships of YCH.
## END ##
About YCH Group Pte Ltd
YCH Group is Singapore's leading homegrown, end-to-end supply chain solutions partner to some of the world's largest companies and favourite brands across more than 100 cities in the Asia Pacific region. YCH focuses on boosting productivity and sustainability for its customers with its proprietary best-in-class suite of award-winning solutions across industries such as fast-moving consumer goods, electronics, chemical and healthcare, cold chain logistics, and e-Commerce. A strong proponent of innovation, YCH is recognised for its 7PL™ approach in seamlessly integrating supply chain strategy with execution.
For more information, please visit www.ych.com
For Media Enquiries
Low Lin Hui
Corporate Communications, YCH Group
DID : (65) 6417 2518
Email : linhui.low@ych.com
back