YCH Conferred with the Distinguished Partner Award by Institute of Technical Education for the Development of Future Talents for the Supply Chain and Logistics Industry
Jul 1, 2022 12:00:00 AM
Singapore, 1 July 2022 – The Institute of Technical Education (ITE), Singapore, on Thursday, 30th June, recognised YCH Group, Asia's leading integrated logistics and supply chain provider for the strong support in ITE's transformation journey as part of its 30th Anniversary celebration.
The ITE 30th Anniversary Distinguished Partner Award was presented to YCH by Mr Teo Chee Hean, Senior Minister and Coordinating Minister for National Security, in recognition of the strong partnership with ITE in developing the capabilities of its employees and students, as well as enhancing opportunities for holistic learning and development.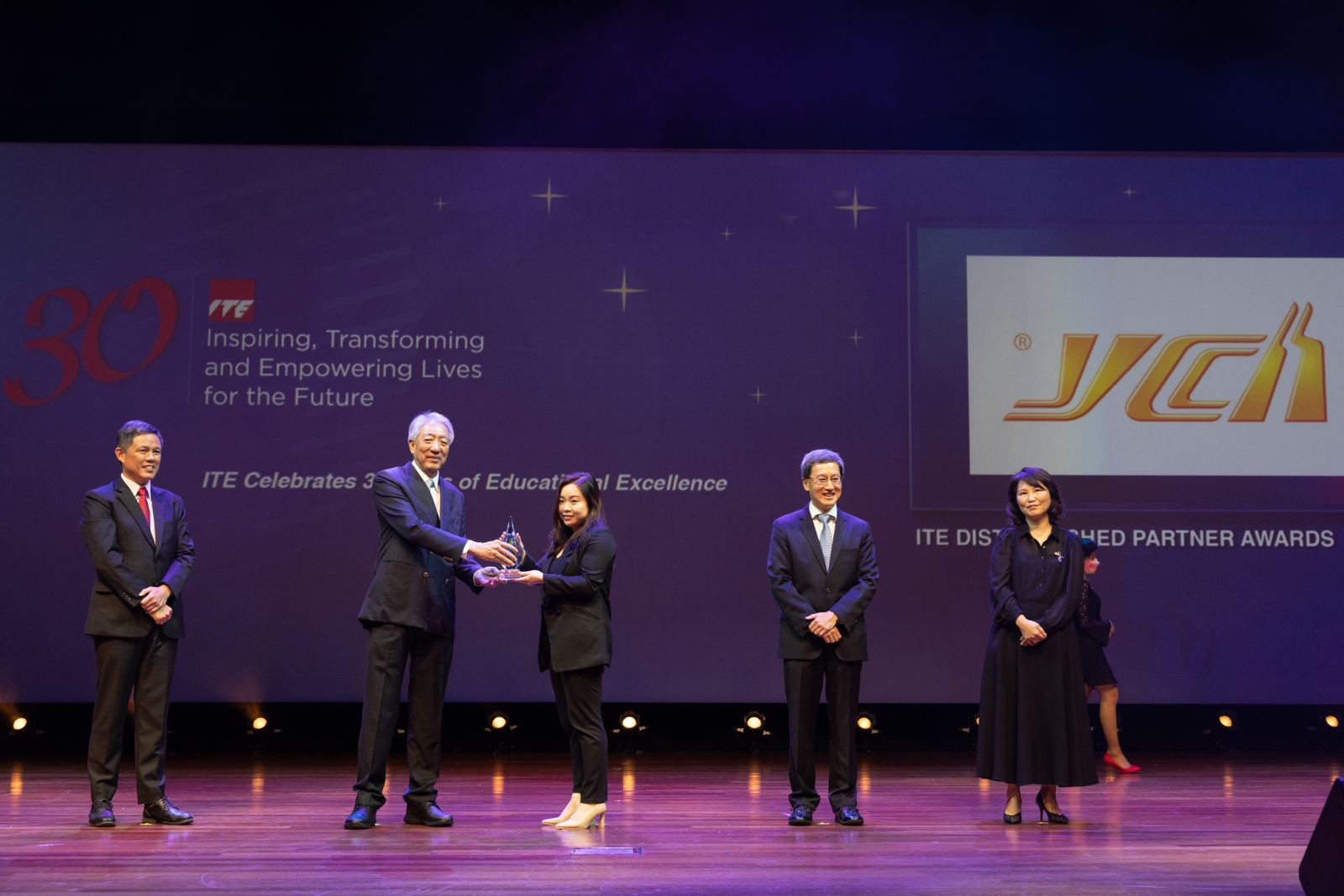 As one of Asia's leading integrated logistics and supply chain and Singapore's largest homegrown provider, this recognition is an acclamation of YCH Group's development trajectory to groom logisticians of the future. YCH heralds the LEARNTM ecosystem, where Experiential Workplace LearningTM is one of the key elements to develop future supply chain and logistics talents through work and learn partnership to keep the industry evergreen.
YCH Group partnered ITE to co-deliver the following since 2016.
Commitment to develop future ready logisticians
YCH offers Industrial Attachment (IA) Opportunities in Logistics Courses (Nitec and Higher Nitec), as well as training places for ITE Work-Study Diploma (WSDip) in Logistics and Supply Chain Management. To date, YCH has enabled close to 70 IA opportunities for students to learn various supply chain operations, preparing them for smooth transit into the workplace after graduation. In response to ITE's strong push for industry partners to support its WSDip programmes, YCH has 14 students undertaking or completed the logistics courses as of May 2022. Students taking the programme undergo 30 months of study-as-they-work arrangement. As part of the coursework, students will spend one day in school and four-and-a-half days in YCH to apply the theoretical knowledge into practice.
To expand YCH's commitment in employing LEARNTM ecosystem's work-and-learn partnership, the offerings of WSDip programme will be extended to students undertaking engineering and technology related programmes, commencing from the next batch of students later this year.
Sponsorship of book prizes to recognise and encourage students with outstanding academic performance
Developing talents in the supply chain and logistics industry is one of YCH's key mandates. In the recent ITE Graduation Ceremony held in May 2022, YCH was lauded as one of most supportive industry partners who has provided the highest number of book prizes to recognise and encourage students who have achieved outstanding results to continue their tenacity in pursuit of academic excellence as the next generation of talents for the supply chain and logistics industry. YCH awarded 30 book prizes in total for 2021 and 2022 and has committed to increase the number of awards to be given away in the coming years across different programmes.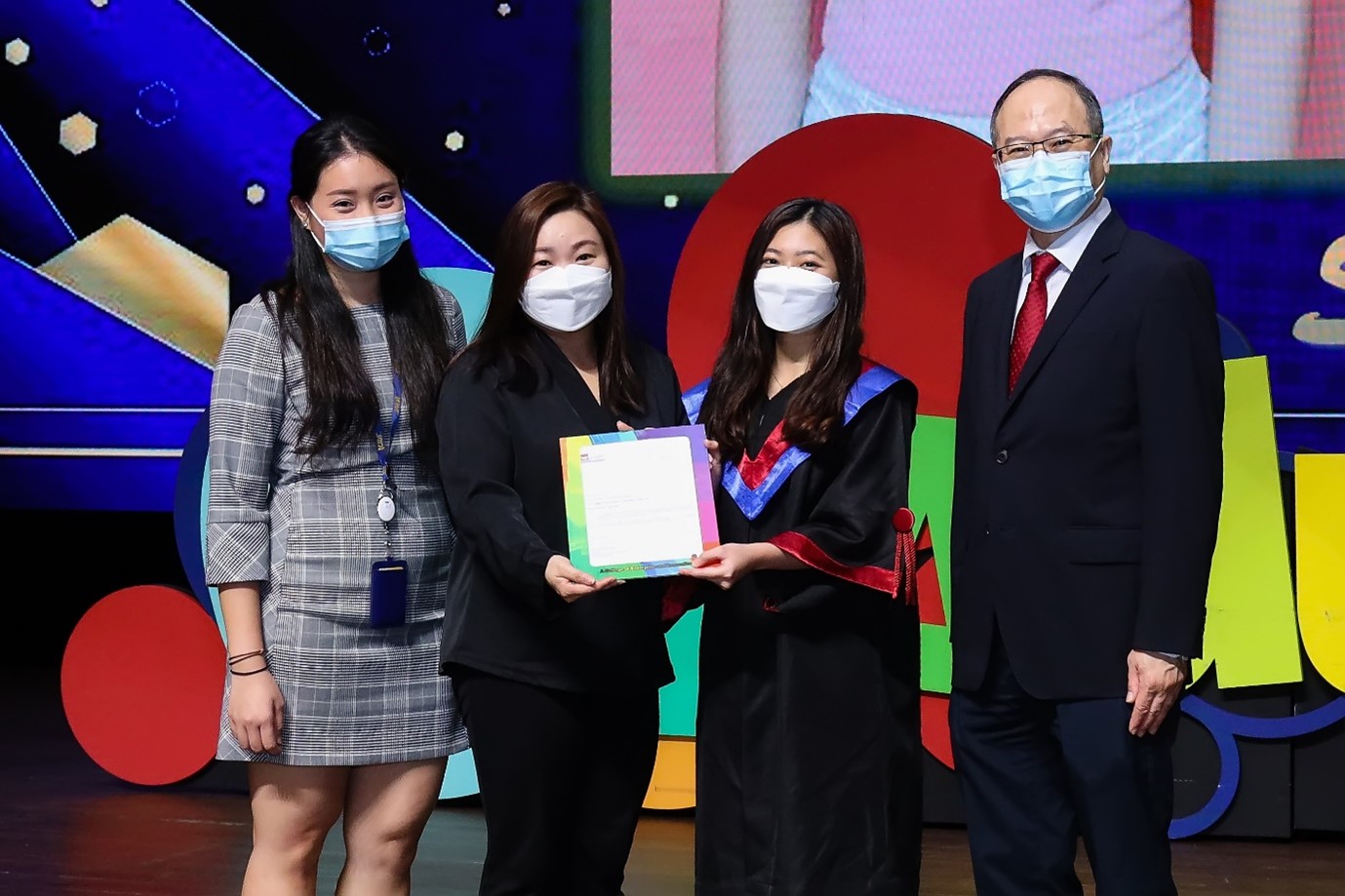 Co-develop and co-deliver curriculum for logistics courses
YCH collaborates with ITE to provide latest insights on supply chain and logistics industry trends and practices to develop relevant course materials to benefit students and educators from ITE. To this end, YCH has been an active participant of ITE Technical Committee for the WSDip in Logistics and Supply Chain Management and contributes as a committee of the Developing A Curriculum (DACUM) to determine, assess as well as evaluate the competencies of employees for programme improvements. To enable students to have a well-rounded overview of the supply chain and logistics industry, YCH also supports and conducts facility tours for students as part of the learning journey in the course of their programme.
As the inaugural year that YCH has been recognised by ITE for our partnership, this accolade will serve as a driving force to spur YCH in continuing our strides to enable future-ready talent pool in supply chain and logistics industry.
"We are thrilled and honoured to be receiving the distinguished partner award by ITE on this celebratory occasion. As a leading supply chain and logistics player in Singapore and the region, we see it as a calling and a natural move to contribute to the transformation of the supply chain and logistics value chain. Our collaboration with ITE is a strategic and imperative notion for us to ensure that we keep the industry robust and future-ready with talents. We will continue to work closely with ITE and other Institutes of Higher Learning to achieve these aspirations," said Ms Annie Lam, Head of Group Human Resources, YCH Group.
## END ##
About YCH Group
YCH Group is Singapore's leading homegrown, end-to-end supply chain solutions partner to some of the world's largest companies and favourite brands across more than 100 cities in the Asia Pacific region. YCH focuses on boosting productivity and sustainability for its customers with its proprietary best-in-class suite of award-winning solutions across industries such as fast-moving consumer goods, electronics, chemical and healthcare, cold chain logistics, and e-Commerce. A strong proponent of innovation, YCH is recognised for its 7PL™ approach in seamlessly integrating supply chain strategy with execution.
Media Contact
Clarrie Liew
Head of Marketing Communications
Executive Chairman Office, YCH Group
Email: clarrie.liew@ych.com
back