Dr Robert Yap Conferred Professor of Practice by Zhejiang International Business School
May 8, 2023 12:00:00 AM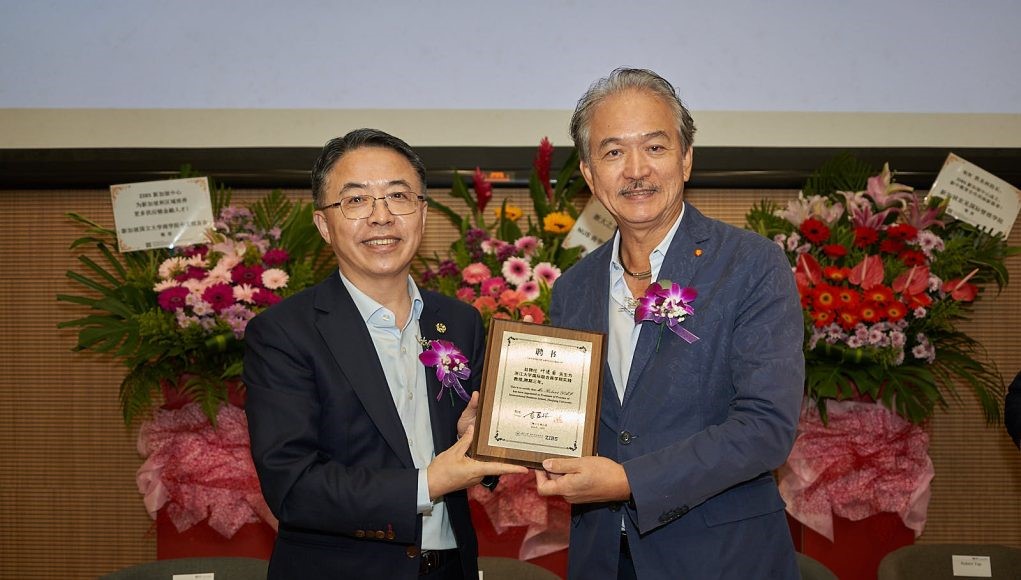 From Left: Dean of ZIBS Professor Ben Shenglin, Executive Chairman of YCH Group Dr Robert Yap
Dr. Robert Yap, Executive Chairman of YCH Group, has been named Professor of Practice by the Zhejiang International Business School (ZIBS) of Zhejiang University, China's leading business school known for research activities in international business strategy, entrepreneurship, and innovation, in recognition of his outstanding achievements and significant contributions to the supply chain and logistics industry.
The appointment was formalised at ZIBS' official inauguration of its first overseas establishment, Zhejiang International Business School Singapore Institute in Singapore, on April 6, 2023, at the National University of Singapore (NUS).
Dr Robert Yap has over four decades of expertise overseeing the end-to-end operations of Singapore's largest homegrown supply chain and logistics provider, YCH Group. He founded and is the Chairman of Y3 Technologies, a leading information technology and supply chain solutions company and Supply Chain Angels, a corporate investment and venture arm; Founder and Chairman of Supply Chain City®, Asia's premier supply chain nerve centre for supply chain excellence, as well as the Supply Chain and Logistics Academy, an industry level academy that leverages on Experiential Workplace LearningTM to upskill, reskill, as well as provide greater support to mid-career Professionals, Managers, Executives and Technicians (PMETs) to equip them with the fundamental knowledge of the Supply Chain and Logistics industry.
Under his leadership, YCH Group gained fame for its innovative and technology-driven approach to logistics and supply chain management, winning numerous awards and accolades for its contributions to the logistics industry, including the Singapore Enterprise 50 Award, the Asian Logistics and Maritime Conference Award, and the Supply Chain Asia Award, among others. He will also assume the President of ASEAN Confederation of Employers (ACE) on 11 May 2023.
Dr Robert Yap is honoured to receive the conferment and expressed his gratitude. He shared that the supply chain and logistics has been a challenging yet exciting industry with boundless opportunities.
Prior to this conferment, Dr Yap was awarded the Singapore Public Service Medal in 2017. In 2016, he was named 'Businessman of the Year' at the renowned Singapore Business Awards, and in 2014, he was awarded the NUS Business School Eminent Business (Senior) Alumni Award. Dr Yap received the World Chinese Economic Forum's Lifetime Achievement Award (Logistics) in 2013. Dr Yap was named Ernst and Young Entrepreneur of the Year in 2007, as well as the overall winner of the year for Singapore, where he represented Singapore at the annual Ernest and Young Entrepreneur of the YearTM award.
– End –

Media Contact
Clarrie Liew
Head of Marketing Communications
Executive Chairman Office, YCH Group
Email: clarrie.liew@ych.com
back