YCH Group Conferred Multiple Accolades at the Supply Chain Asia Awards and Gala Dinner 2019
Sep 12, 2019 12:00:00 AM
YCH Group took home four trophies on this prestigious night for supply chain practitioners – "Overall Supply Chain Partner of the Year", "Logistics Equipment Operator of the Year", "Supply Chain Executive of the Year", and "Supply Chain Woman of the Year" award
Singapore, 12 September 2019 – YCH Group, Asia Pacific's leading integrated end-to-end supply chain management and logistics solutions provider, was honoured with multiple accolades at the Supply Chain Asia Awards and Gala Dinner 2019, held last night at Resorts World Sentosa, Singapore.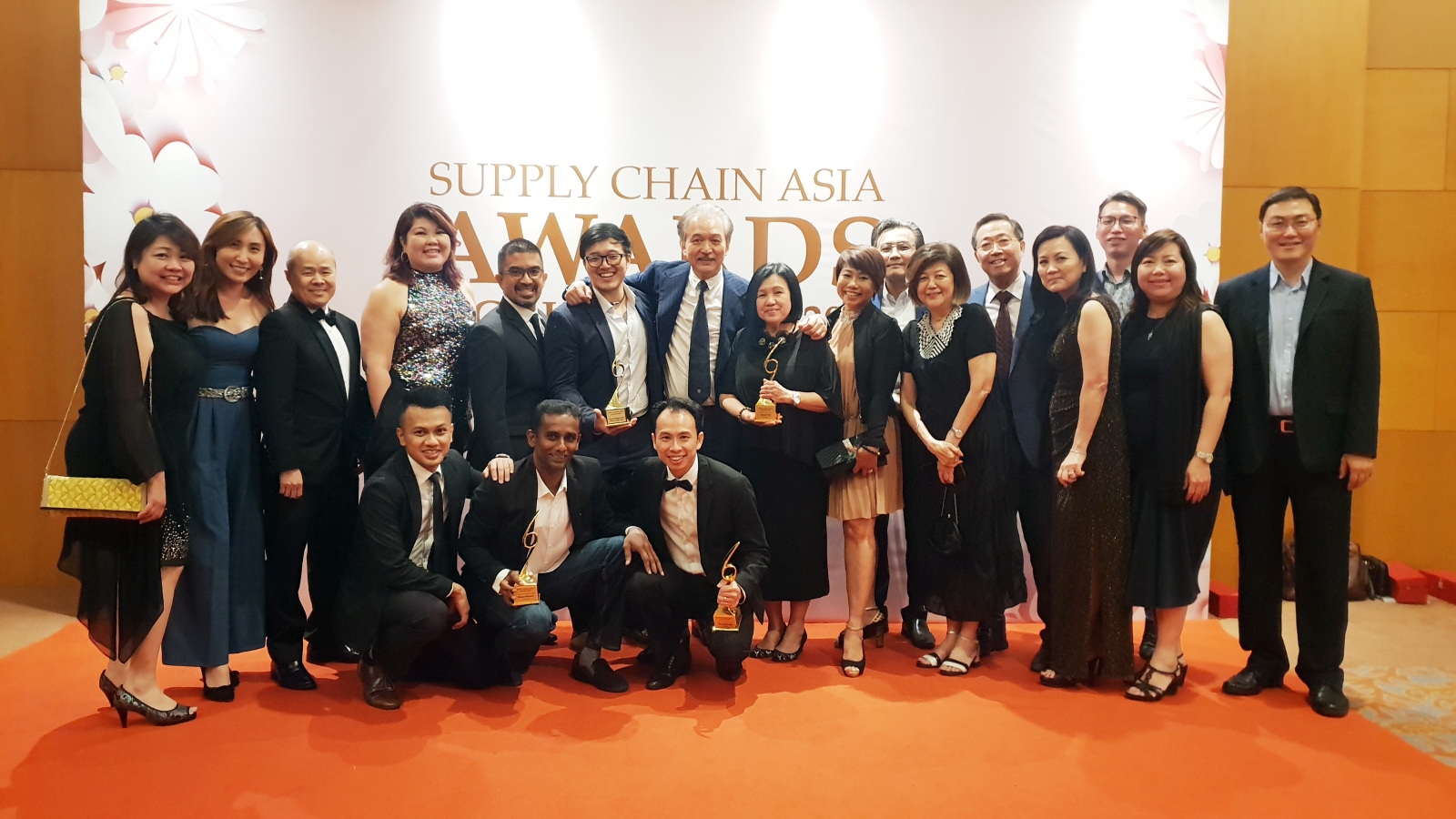 YCH received three individual awards with "Logistics Equipment Operator of the Year" being given to Senior Supervisor, Mr Murugan Keresenin, while Country General Manager, Mr Khoo Ngiap Seng, was accorded the "Supply Chain Executive of the Year". YCH's Chief Operating Officer, Ms Margaret Toh, was also recognised and conferred "Supply Chain Woman of the Year". This year's result for the "Overall Supply Chain Partner of the Year" was an unprecedented one with YCH sharing the honour together with IBM. This was the first time ever there was joint winners for one of the highlighted awards of the night.
The Supply Chain Asia Awards and Gala Dinner 2019 aims to recognize outstanding leadership, extraordinary performance and notable achievements in the industry and community. This year's wins are a resounding affirmation of the learning and talent development regime in YCH that goes by the mandate of "teaching a man to fish". Guided by its corporate values of RISE, YCH aims to cultivate a team of supply chain professionals equipped with future-ready skills to serve its world-class partners with utmost efficiency, productivity and customer service.
Dr Robert Yap, Executive Chairman of YCH Group, shared his delight on the multiple wins at the ceremony. "We aim to break new grounds and shift paradigms for the supply chain and logistics industry, and this inevitably starts from the people. I am proud to see YCHees being given the honour by the award committee which consists of respective supply chain and logistics professionals, and this is a valuable recognition of the work we do here in YCH. In addition, to be receiving the Overall Supply Chain of the Year award at the end of the night is an outstanding acknowledgement of YCH's leadership in the supply chain and logistics industry throughout the Asia Pacific region. Moving ahead, we will continue to drive operation excellence and innovations, while growing symbiotically with our partners as we move into the future of the new industrial revolution."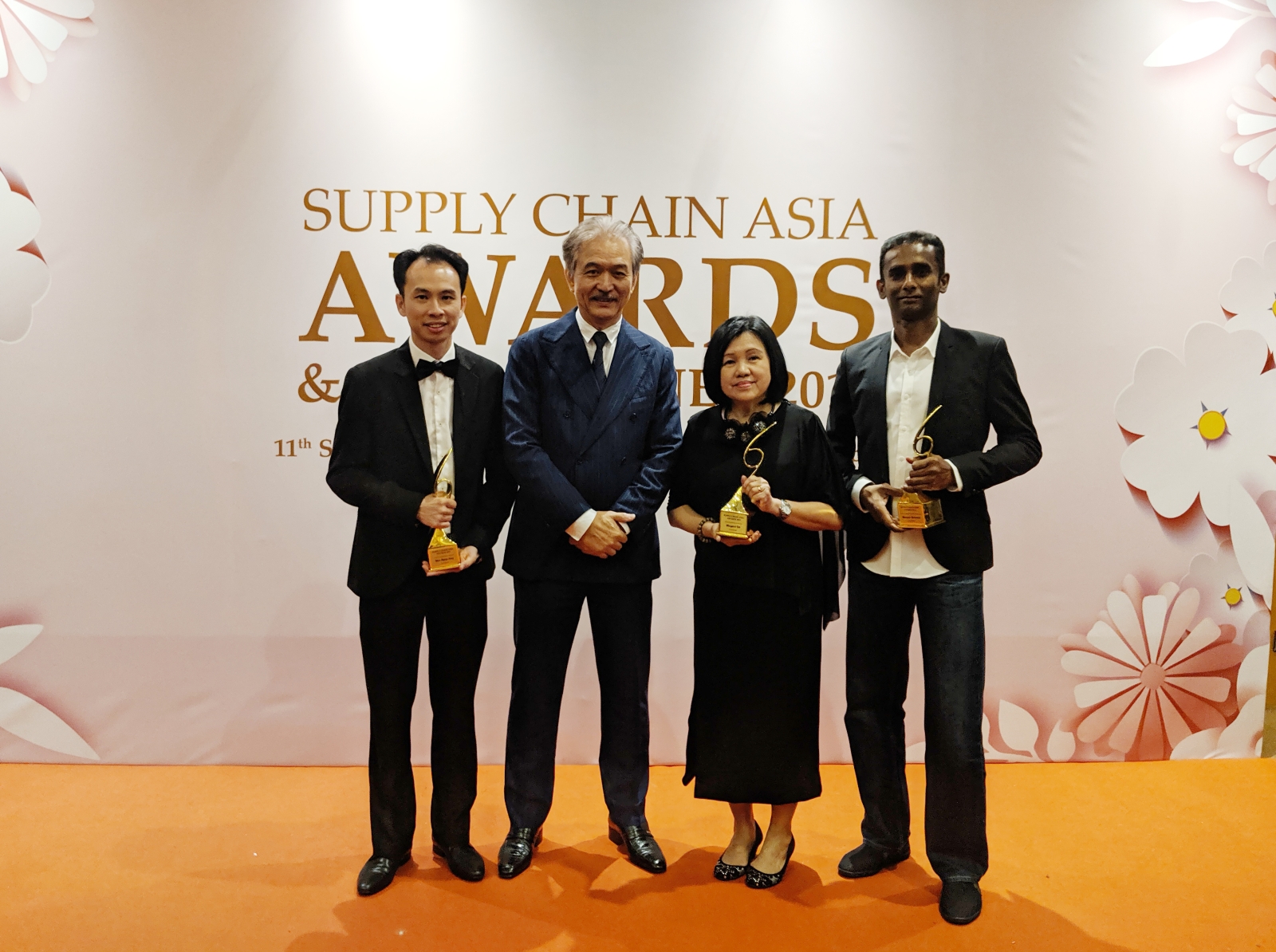 YCH's Chief Operating Officer, Ms Margaret Toh said, "It is an honour to be recognised by fellow industry players for Supply Chain Woman of the Year. In my 30 years in YCH Group, the company has given me the opportunity to grow from a HR role and rose up the ranks to my current vocation today. For YCH to be crowned the Overall Supply Chain Partner of the Year is also a momentous occasion not only for us but for our various stakeholders as well. The awards that are won here tonight, showcased YCH's mission to be the leading supply chain solutions partner of choice, that has the depth and width of man and knowledge to provide a high level of service and confidence to our partners."
YCH's consecutive wins year on year is testimony to the company's exceptional and sustained leadership in the supply chain and logistics industry throughout Asia-Pacific. In previous years, YCH had garnered various accolades at the Supply Chain Asia Awards, such as the "Supply Chain Transformation of the Year (Projects) for its homegrown patented solution, FusionARIS®, and "Asian 3PL of the Year".
## END ##

About YCH Group
YCH Group is a leading homegrown, end-to-end supply chain solutions partner to some of the world's largest companies and favourite brands across the Asia Pacific region. YCH works across five distinct industries, from electronics and chemicals to consumer goods, always customizing solutions to suit its clients' products. Due to the versatility, YCH is able to provide sophisticated management of its clients' assets.
Connectivity Network
From establishing regional connectivity to setting up greenfield operations in emerging markets or expanding product scope, YCH's robust distribution networks and innovative solutions offer compelling value to companies that desire to grow and scale across Asia and beyond. With deep-rooted understanding of local terrains and in-depth presence, YCH's regional connectivity complements its wider range of specialised services. Its DistriParks and supply chain hubs are strategically located in more than 100 key cities across countries such as Greater China, India, Malaysia, Thailand, Indonesia, Philippines, Vietnam and South Korea.
YCH is also working with partners in Vietnam and Philippines, to establish Smart Growth Centres as part of SGConnect™ (Smart Growth Connect), ASEAN Business Advisory Council's (ASEAN-BAC) fifth Legacy Project. The Smart Growth Centres in Ho Chi Minh and Hanoi aims to be the supply chain hub for urban cities, that will distribute and manage a range of different products for the city population while reducing socio-economic burden such as pollution, congestion and noise by leveraging of technologies to maximise distribution efficiencies and quality.
YCH's footprint is also strengthened with distribution development such as the China-ASEAN Regular Shuttle Service. This Chongqing to Singapore cross-border cargo transportation service was borne from the strategic partnership with Chongqing ASEAN International Logistics Co. Ltd (CAIL) and Chongqing Banan District Government, which started back in 2016, strengthening YCH's expansive connectivity between the two countries.
By jointly developing a southward trade route and logistics passage connecting China and ASEAN as part of the CCI (Chongqing Connectivity Initiative), the successful completion of the China-ASEAN Regular Shuttle Service, is open to new opportunities to further promote trade between China and ASEAN region by allowing regional businesses to enjoy an avenue of fast and on-demand cargo transportation service, with Singapore and Chongqing playing the role of mutual hubs in ASEAN and Western China respectively.
Productivity Through Innovation
With its mantra of "innovate to survive", YCH launched Supply Chain City® in 22 September 2017. Headquarters for YCH and located at heart of Jurong Innovation District in Singapore, the 2 million square-foot equivalent state-of-the-art facility serves as Asia's supply chain nerve centre that aims to accelerate industry best practices, support Singapore growth as a leading logistics hub and set new industry standards in Asia Pacific. Through the unique LEARN™ ecosystem, YCH synergises various business activities and entities to create a dynamic and vibrant community, where ideas can be exchanged freely, and businesses, including YCH, are able to leverage one another's strengths to innovate and grow.
Supply Chain City also features the world's first patented FusionARIS® - a seamless fusion of an Automated Storage Retrieval System (ASRS) and ramp-up warehouse integrated solution - along with inventory-counting drones and advanced robotics such as AGVs (automated guided vehicles). The ASRS is the largest in the region, and the tallest at 50m in height.
Technology and innovation have always been embedded in the DNA of YCH's business. From moving people to moving cargo, giving existing facilities new leases of life, introducing IT into our supply chain operations, and creating an ecosystem to enhance the supply chain industry – all these are landmarks in YCH's vision to transform supply chain and logistic in the region.
---
For media enquires:
Yvonne Wong (Ms)
Executive Chairman Office, YCH Group
DID : (65) 6417 2773
Email : yvonne.wong@ych.com
Dzulhairi Suhod (Mr)
Executive Chairman Office, YCH Group
DID : (65) 6417 2513
Email : dzulhairi.s@ych.com
back