YCH Group Unveils Multi-modal Phnom Penh Logistics Complex (PPLC) Amid 40th & 41st ASEAN Summit
Nov 11, 2022 12:00:00 AM
Phnom Penh, 11 November 2022 – Phnom Penh Logistics Complex (PPLC), a multi-modal logistics hub set to be a key connection node for intra-regional trade and will assist in strengthening Cambodia as a key logistics hub, was unveiled in Phnom Penh during the 40th and 41st ASEAN Summit in Phnom Penh.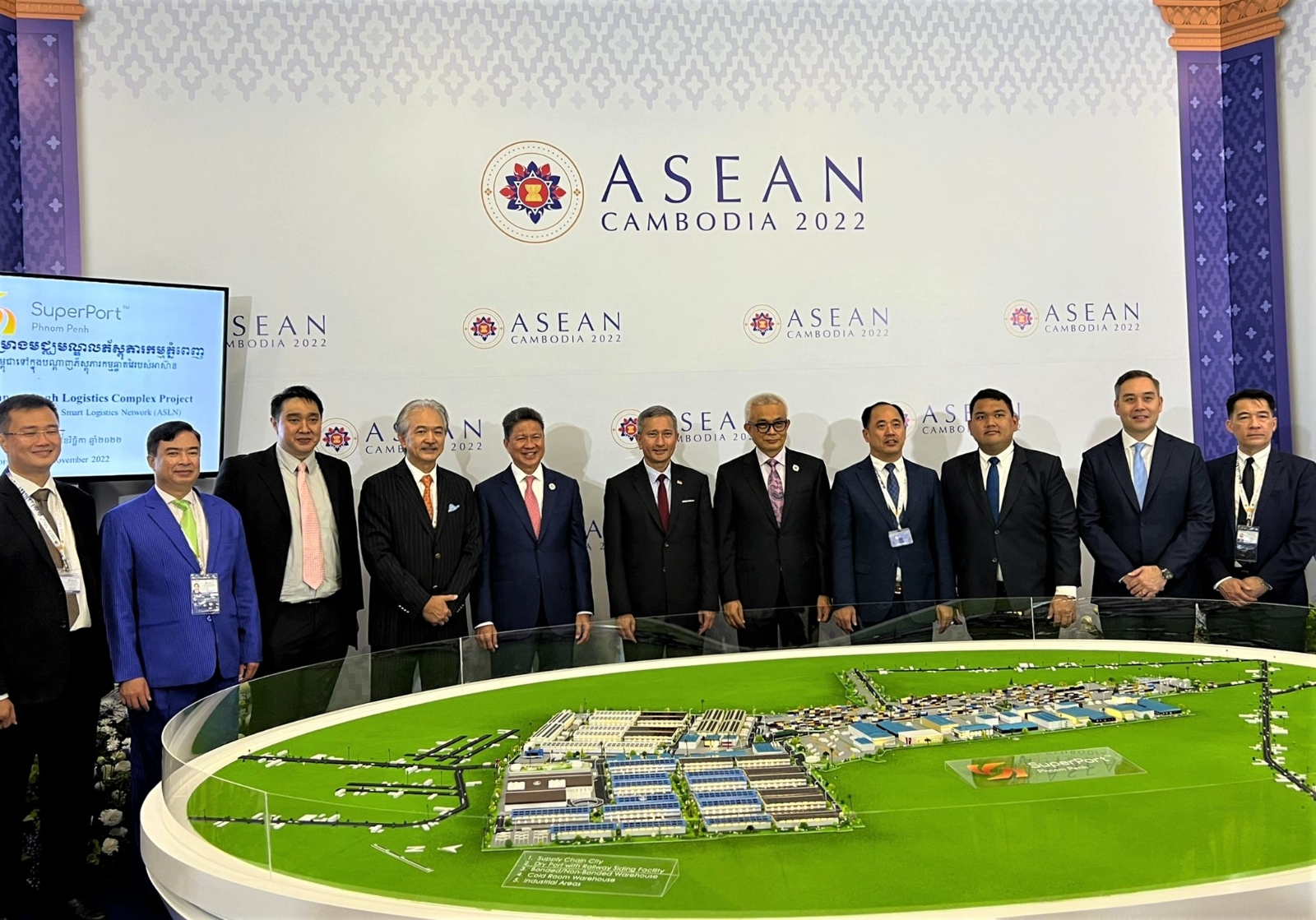 The unveiling ceremony of Phnom Penh Logistics Complex was presided over by H.E. AKKA PUNDIT SOPHEACHA Aun Pornmoniroth, Deputy Prime Minister, Minister of Economy and Finance, the High Representative of Samdech Techo Hun Sen, Prime Minister of the Kingdom of Cambodia, H.E. SUN Chanthol, Senior Minister, Minister of Public Works and Transport, and Dr Vivian Balakrishnan, Minister for Foreign Affairs of Singapore.
The guests-of-honour were joined by YCH Group's Executive Chairman Dr Robert Yap and WorldBridge Group Chairman, Neak Oknha Rithy Sear. The event included attendance from senior officials from both countries, ASEAN Business Advisory Council leaders, Infrastructure Asia and distinguished guests.
Launched by YCH Group, Asia's largest logistics and supply chain provider, the PPLC will feature the best sustainable logistical practices in the ASEAN region. Today's unveiling ceremony follows the signing of the Framework Agreement between Cambodia's MPWT and YCH Group, facilitated by Infrastructure Asia back in March 2021.
Speaking at the unveiling ceremony, H.E. AKKA PUNDIT SOPHEACHA Aun Pornmoniroth commented, "PPLC has been identified as a priority in the Cambodia comprehensive masterplan on multimodal transportation and logistics 2022 to 2030. As such, the unveiling of the PPLC today is organised to reflect: One, the strength of Cambodia-singapore relations. Two: the testimony of Royal Government of Cambodia's support to the development of the PPLC project. Three: the encouragement of partnership between foreign and local investors. Four: the strengthening of connectivity and transportation and logistics sectors to integrate to make Mekong Sub-region as well as ASEAN and to the rest of the world."
To reenforce Deputy Prime Minister H.E. AKKA PUNDIT SOPHEACHA Aun Pornmoniroth's words, H.E. SUN Chanthol said, "PPLC plays important roles not only in strengthening Cambodia's connectivity with regional trades, particularly among the GMS countries, and improving the efficiency of multimodal transport – including roads, railways, waterways, deep seaport, and air transport in Cambodia, but also creating an efficient logistics ecosystem, reducing logistics cost, improving competitiveness, integrating supply chain, driving and enhancing regional economic growth. PPLC has been identified in our Logistics Master Plan as a strategic project to support Cambodia's integration into the ASEAN Smart Logistics Network (ASLN) and also to boost Cambodia's economic development and business connectivity in the ASEAN region."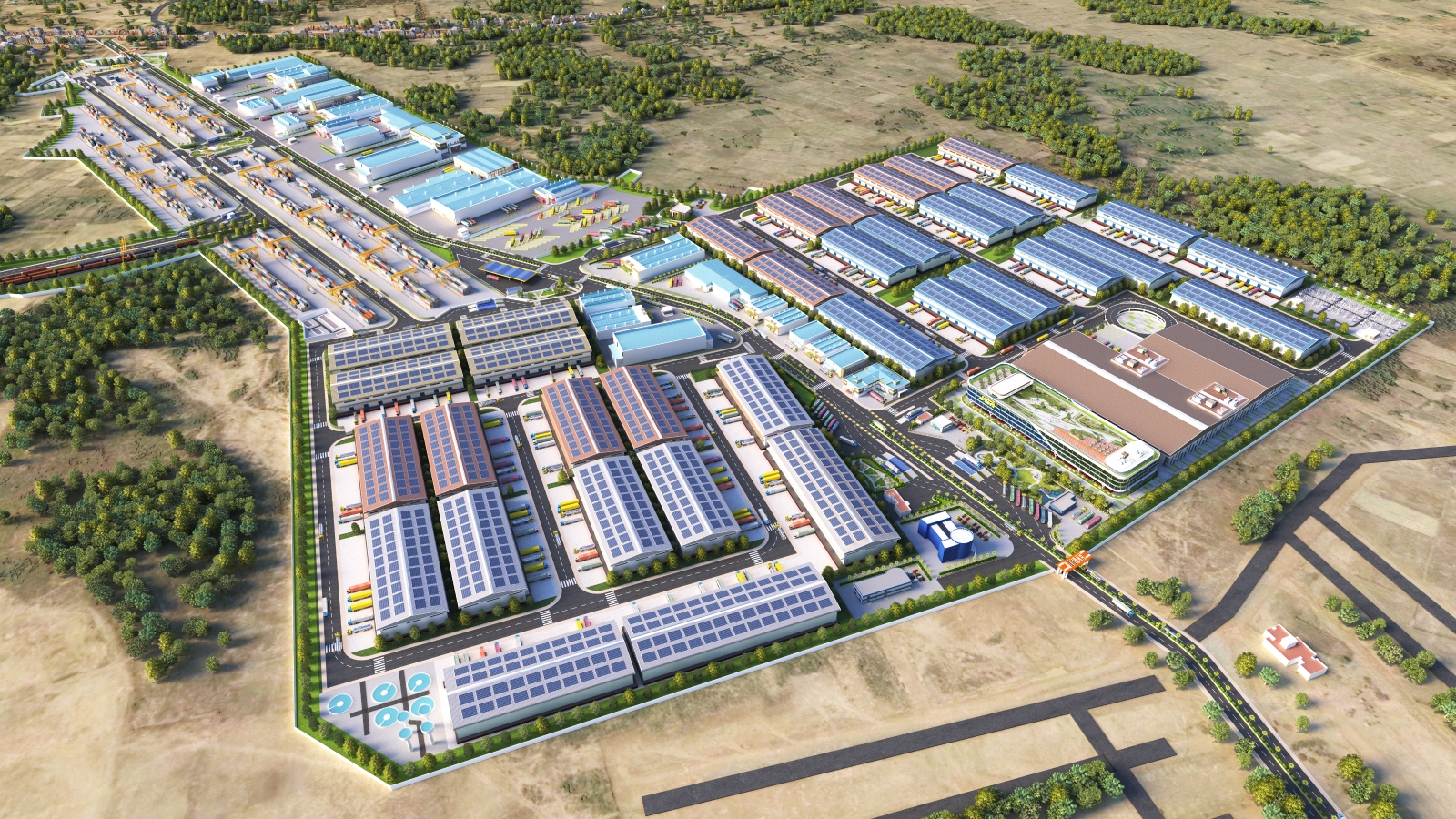 Artist Impression of Phnom Penh Logistics Complex
The Smart Growth Connect (SGConnect™) initiative, aiming to grow ASEAN economies without growing pains was spearheaded by YCH Group and launched as part of ASEAN Business Advisory Council's (ASEAN BAC) 2018 Fifth Legacy Project. PPLC is the second project to be launched under SGConnectTM initiative. It is also the second project to be unveiled under ASEAN Smart Logistics Network (ASLN), a platform which aims to ­­promote logistics connectivity and resilience between ASEAN countries. In line with ASEAN's Connectivity Master Plan 2025, which objectives are to lower supply chain costs, increase speed and reliability of supply chains in each ASEAN member state, PPLC aims to strengthen economies and promote inclusivity in the region, as well as train up skilled talents to grow the industry.
Executive Chairman of YCH Group and ASEAN Business Advisory Council Singapore Chair, Dr Robert Yap, expressed, "In logistics, optimisation and the ability to mitigate disruption in the post pandemic era are empowered through connectivity. PPLC's multimodal logistics infrastructure is built with the aim to achieve seamless connectivity across ASEAN, reinforced by strong diplomatic ties between Singapore and Cambodia. As part of the aspiration of SGConnectTM initiative and its second project, we are certain that PPLC will be one of the key driving forces in boosting the supply chain and logistics connectivity for ASEAN, with the use of state-of-the-art technologies to optimise operations as well as training up local talents to uplift the standards for the supply chain industry in Cambodia holistically."
"We are grateful to YCH Group for bringing this project to Cambodia. This project will be good for the development of the country and support the economic growth," said WorldBridge Group Chairman, Neak Oknha Rithy Sear.
Mr Lavan Thiru, Executive Director of Infrastructure Asia, said, "Connectivity plays a significant part in supporting ASEAN's social and economic growth. Infrastructure Asia is pleased to facilitate this collaboration between Singapore and Cambodia to build a seamless logistics value chain across ASEAN through the PPLC. We are committed to catalysing even more of such partnerships and working with even more Singapore based companies to deepen their infrastructure capabilities in the region."
– End –
Media Contact
Clarrie Liew
Head of Marketing Communications
Executive Chairman Office, YCH Group
Email: clarrie.liew@ych.com
Jasmine Lim
Marketing Communications Executives
Executive Chairman Office, YCH Group
Email: jasmine.lim@ych.com
back