YCH receives award at Procter & Gamble's 35th Anniversary Gala Dinner
Jun 22, 2023 12:00:00 AM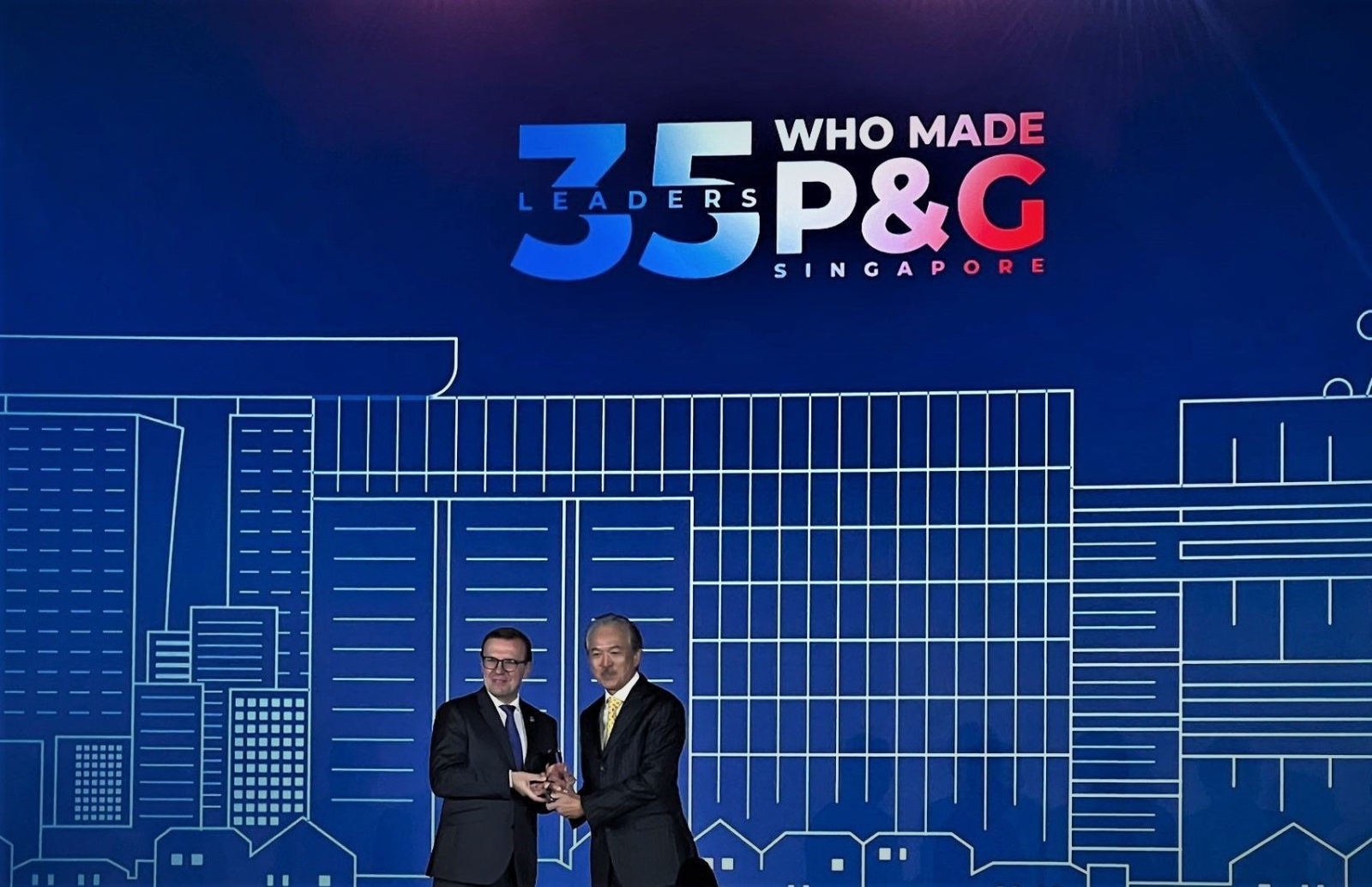 Dr. Robert Yap receiving the award for YCH Group from Mr. Standa Vecera,
Procter & Gamble, President of Asia Pacific, Middle East and Africa
Singapore, 20 June 2023 – YCH Group had the honour of being invited to Procter & Gamble's 35th Anniversary Gala Dinner at its Asia Pacific regional headquarters in Singapore. The dinner was attended by Mr Lawrence Wong, Singapore's Deputy Prime Minister and Minister for Finance.
Our Executive Chairman, Dr. Robert Yap, is honoured to receive the award during the event as one of the 35 leaders who have contributed to Procter & Gamble on their growth journey and the firm flourishing over three decades in Singapore.
We thank Procter & Gamble for the endorsement as it affirms YCH Group's commitment to strengthening and fostering our partnership. We are confident that it will thrive for many more years to come while laying a strong foundation for creating successful and symbiotic partnerships with all of YCH Group's world-class customers.
Congratulations on your 35th anniversary in Singapore, Procter & Gamble!
– End –
Media Contact
Jasmine Lim
Marketing Communications Executive
Executive Chairman Office, YCH Group
Email: jasmine.lim@ych.com
back