Supply Chain and Logistics Academy Joins Hands with Saudi Logistics Academy to Develop Talents for the Logistics Industry in Saudi Arabia
Aug 19, 2022 12:00:00 AM
Singapore, 19 August 2022 – Supply Chain and Logistics Academy (SCALA), a programme partner of Workforce Singapore and YCH Group has signed a Memorandum of Understanding (MoU) with Saudi Logistics Academy (SLA) to jointly look at proliferating the mutual values and objectives to leverage the strengths from both academies to accelerate the readiness of human capital development for Saudi Arabia's logistics sector.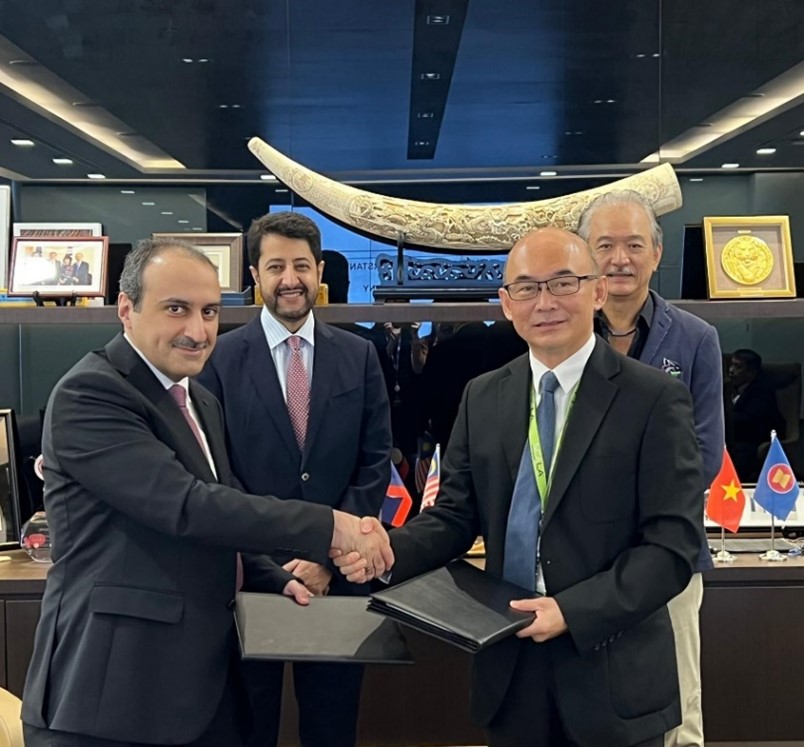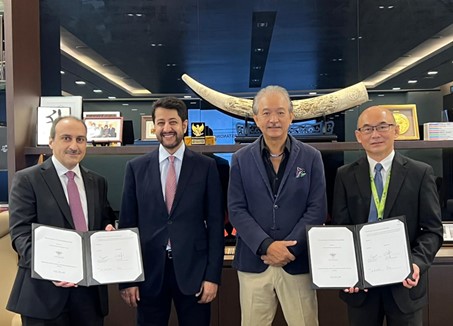 Saudi Arabia announced its Vision 2030 plan, emphasising logistics as one of the key industries to enable the Kingdom to be a global logistics hub. To support the overarching plan, Saudi Arabia's National Transport and Logistics Strategy was launched in June 2021, outlining the aim to anchor the Kingdom's position as a logistics and supply chain hub in the region, and looking at building up capabilities in three areas – (1) Solid infrastructure (2) Application of best international practices (3) Skilled logisticians. The Kingdom recognises the imperative of having skilled logistics to achieve the goals in the National Transport and Logistics Strategy.
Saudi Logistics Academy (SLA), a collaboration between Saudi Arabia's Ministry of Transport and Logistics, the Ministry of Communications and Information, the Technical and Vocational Training Corporation, and the Public Transport Authority, is an inaugural and sole logistics training academy in Middle East incepted in 2021. SLA plays a critical role to provide logistics trainings and courses that are curated from the culmination of the best industry and academic practices globally. The institution welcomed the enrolment for its first batch of graduate training programme in four key disciplines: Management of Supply Chain Management and Logistics; e-Commerce, warehouse management as well as marketing, sales and customer service.
SCALA, Singapore's renowned leading industry-led, and Experiential Workplace LearningTM training institute provides reskilling and upskilling courses for existing and aspiring logisticians. Known for its Experiential Workplace LearningTM training curriculum, SCALA combines theoretical concepts and hands-on training to create a holistic learning experience for trainees. Since its establishment in 2016, more than 300 business enterprises have benefited from SCALA's myriad of career conversion courses, ranging from supply chain to e-Commerce, suited for trainees in different stages of their careers to be proficient practitioners.
Together, the two academies establish commonalities to complement each party's aspirations in strengthening human capital, formalised in the following areas as seen through the MoU signing.
Co-create training materials and conduct joint research to ensure training curricula continue to stay relevant in today's dynamic business landscapes for trainees to apply effectively after the completion of courses.
Provide corresponding overseas on-the-job training opportunities for trainees in Singapore and Saudi Arabia.
Joint curation of the best practices in the implementation of delivery of courses.
Notably, the MoU signing is the first partnership that SLA has inked with a training institute in Asia. Correspondingly, SCALA is honoured to emplane on its maiden partnership in Middle East, and it signifies the growing emphasis placed on having trained and skilled logisticians globally.
Dr Victor Goh, Chief Executive Officer of SCALA, shared, "With the evolvement of supply chain over the past two years, especially in response to the challenges posed by the pandemic, the industry has buttressed its importance as a backbone of a country's economy. It is, therefore, essential to have a ready supply of skilled logistics practitioners. SLA and SCALA shares common mantra in developing future-ready talents for this industry, and I am happy that this strategic partnership has come in very timely. I am already looking forward to working closely with SLA."
"SLA is glad to partner with SCALA, a leading logistics and supply chain training institute. Saudi Arabia is fast tracking its progress to grow the logistics industry and we believe partnering with partners such as SCALA, who has been instrumental in training skilled logistics professionals is crucial. I am sure our joint collaboration will be a fruitful one," commented Dr Abdullah Alabdulkarim, Executive Director of Saudi Logistics Academy.
##END##
About Supply Chain and Logistics Academy (SCALA)
Supply Chain and Logistics Academy (SCALA) is an industry-level academy that leverages on Experiential Workplace LearningTM to help individuals gain relevant knowledge in the supply chain and logistics industry. A programme partner of Workforce Singapore and YCH Group, SCALA runs programmes to upskill, reskill, as well as provide greater support to mid-career Professionals, Managers, Executives and Technicians (PMETs) to equip them with the fundamental knowledge of the Supply Chain and Logistics industry.
For more information, please visit www.scala.com.sg
About Saudi Logistics Academy (SLA)
Saudi Logistics Academy (SLA) was established in 2021 by the Ministry of Transport and Logistic Services, the Ministry of Communications and Information Technology, and the Technical Vocational Training Corporation. Our mission is to be a supportive enabler in the drive to establish the Kingdom of Saudi Arabia as a global logistics hub by developing locally tailored education and training solutions. Our focus is on providing diploma courses for entry-level employees, short-courses for mid-career professionals, and executive development for industry leaders.
Media Contact
Clarrie Liew
Head of Marketing Communications
Executive Chairman Office, YCH Group
Email: clarrie.liew@ych.com
Low Lin Hui
Marketing Communications Executive
Executive Chairman Office, YCH Group
Email: linhui.low@ych.com
back